NSU basketball opens on a roll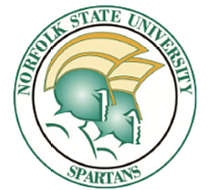 If Norfolk State University can play as well at home as it has away, the Spartans are looking at a banner season.
Coach Roberts Jones' squad opened with two victories in Harrisonburg on Nov. 27 and 28, topping host James Madison University 83-73 and Radford University 57-54.
The NSU green and gold now faces four straight on-campus games at Joseph G. Echols Hall.
Following a Dec. 2 date with cross-town rival Old Dominion University, NSU will host Hampton University at 7 p.m. Monday, Dec. 7, the College of William & Mary on Wednesday, Dec. 9, and University of North Carolina-Wilmington on Friday, Dec. 18.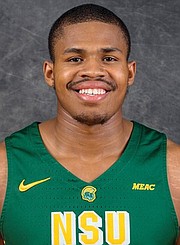 In Harrisonburg, NSU's Devante Carter, a senior from Newport News, led the attack, averaging 13.5 points.
Next came Kashaun Hicks, a senior from Harlem, at 12.5 points; Daryl Anderson, a sophomore from Midlothian, at 10.5 points; and J.J. Matthews of Richmond at 10 points. Matthews leads with an average of seven rebounds and three blocked shots.
The 6-foot-9, 250-pound Matthews played high school hoops at Millwood School in Chesterfield and transferred to NSU as a senior from Arkansas State University.
Hampton University opened Tuesday, Dec. 1, with a road win, 82-78, over George Washington University. The game scheduled for Thursday, Dec. 3 at the College of William & Mary has been canceled.