VCU Rams expect strong season with strong bench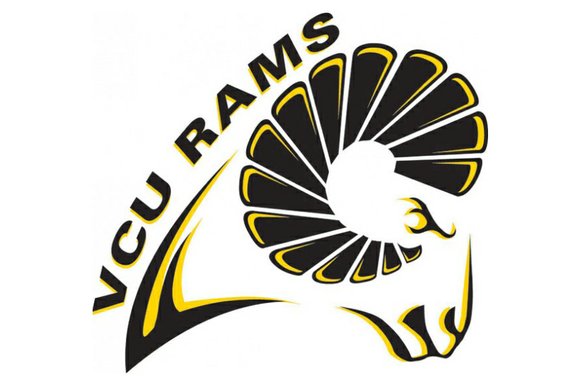 The "Bench Bunch" is back.
Virginia Commonwealth University basketball has a tradition of strong performances from its substitutes, and this season appears to be an echo from the past.
Finishing third out of eight teams at the Bad Boy Mowers Crossover Classic in Sioux Falls, S.D., the Rams showed plenty of reserve firepower.
In impressive wins over Utah State and the University of Memphis, and a tight loss to No. 15 West Virginia, here's what Coach Mike Rhoades' backups contributed.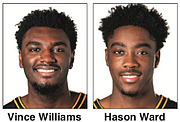 VCU bench: 107 points; opponents' bench, 48 points.VCU bench; also logged 269 minutes; opponents' bench minutes, 194. Instead of merely "warming the bench," the Rams' reserves are fueling for action.
Con-Vince-ing: The Bench Bunch's unofficial captain might be 6-foot-6 junior Vince Williams from Toledo, Ohio. Feeling frisky following an injury-plagued sophomore campaign, Williams is second in scoring with 13.7 points. Starter Nah'Shon Hyland leads at 16.0.
Williams doesn't start, but he receives starter's minutes — 25.3 minutes per game. He strikes inside and out. The muscular forward is 6-for-15 beyond the arc and has muscled inside enough to earn 17 foul shots, hitting 15.
Star from afar: VCU's roster is unique in that there are no players from the area, or even the state, except for walk-on Arnold Henderson from St. Christopher's.
Hason Ward is the Rams' long-distance connection, hailing from Bridgetown, Barbados. The bouncy, long-limbed sophomore leads with 2.3 blocked shots per outing.
Fresh legs: Here are some advantages to sending rested bodies into the fray in waves.
It enables the Rams to assert stifling full-floor defensive pressure with little drop off in production.
By playing 12 to 13 men per game, it spreads out the fouls. Rarely do VCU players foul out despite their aggressive, in-your-face defense.
It makes for a happy "Ramily," as VCU likes calling it. With so many players contributing, there are more smiles in the locker room and more energy in practice.
The turnstile-spinning substitution started with former Coach Shaka Smart's "Havoc" concept and has been continued by coaches Will Wade and Rhoades, both of whom were assistants under Coach Smart.
Adjusting to 2020: VCU originally was scheduled to play in a tournament in Charleston, S.C. When that was bagged because of the pandemic, the next destination was set for Orlando, Fla. When that fell through, the Rams were heading to Knoxville, Tenn.
When that event, too, bit the dust, the team quickly made travel plans for distant Sioux Falls on the campus of the South Dakota State University Jackrabbits.
Coming soon: VCU has played one team nicknamed the Mountaineers — West Virginia University. Now the Rams are preparing for another — the Mount St. Mary's Mountaineers, aka "The Mount."
In a rivalry dating to 1970, the Catholic school in Emmitsburg, Md., will face VCU at 2 p.m. Saturday, Dec. 5, in the Rams' home opener at the Siegel Center. Attendance will be limited to 250, but the action will be televised on ESPN-Plus.
The Mount roster includes freshman Jalen Jefferson and junior Malik Jefferson, both from Hopewell High School. The 6-foot-9 Malik Jefferson averaged 10 points and seven rebounds a season ago.
Mount St. Mary's is 0-2 after a 73-67 loss to Navy and a 79-61 setback to the University of Maryland.