Dr. Willie Woodson, minister and community activist, succumbs at 72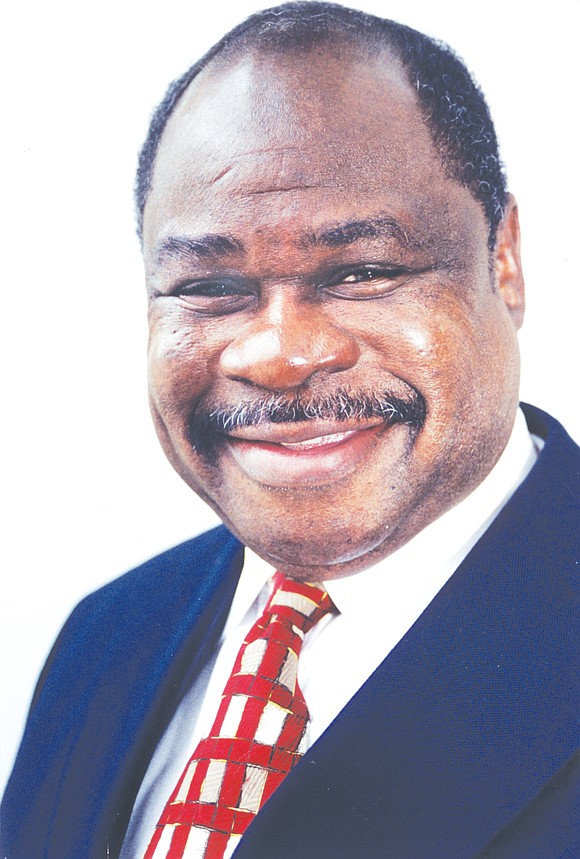 Dr. Willie Woodson wore multiple hats as a Richmond faith leader.
Along with serving as a Presbyterian pastor for more than 30 years, he maintained a busy schedule of community activities, from mentoring city public school students to leading community programs honoring Dr. Martin Luther King Jr. and running an anti-crime organization.
Known for his cheerful manner and warm smile, he "was a workaholic," said his sister, Felicia Woodson. "He started working when he was 8 years old and he never stopped."
A Richmond native and U.S. Air Force veteran, Dr. Woodson's contributions as a minister and civic leader are being remembered following his death Friday, Dec. 4, 2020. His family said he succumbed to a heart condition. He was 72. Funeral arrangements are incomplete.
A graduate of Armstrong High School, Dr. Woodson came to the ministry later in life. After serving in the Air Force, he returned to Richmond in 1971 to raise his siblings following their mother's death, Ms. Woodson said. "Without him, we might not have been able to stay together."
He worked at the Defense General Supply Center at Bellwood until his siblings were grown, she said.
Dr. Woodson began his ministry career after earning his undergraduate in business at Virginia Union University and a master's of divinity from the VUU seminary. He also earned a master's from the Presbyterian School of Christian Education and his doctorate in ministry from Union Theological Seminary, both in Richmond.
He led First United Presbyterian Church in North Side for 27 years, where he was credited with engaging the community in missions and evangelism, starting a summer camp and enhancing the youth and children's ministry.
After stepping down in 2014 to focus on teaching evangelism, he came out of retirement to serve first as interim pastor and then as pastor of Trinity Ghanaian Presbyterian Church, which serves emigrants from Africa.
He also was active in the Presbytery of the James, including past service as moderator of the Black Caucus. He also was involved in placing students from the seminary in ministry posts, participated in mission trips to Central America and Asia and assisted in creating a day care center at a Chase City church.
Dr. Woodson was an adjunct instructor in evangelism and missions at a Petersburg satellite outlet for the University of Lynchburg.
For more than 10 years, Dr. Woodson also served as executive director of Living the Dream, an annual program in January honoring Dr. King and the Civil Rights Movement. The Virginia General Assembly passed a resolution honoring his service after he stepped down in 2009.
After the death of Richmond's "ambassador of compassion," Alicia C. Rasin, Dr. Woodson took over as executive director of the nonprofit Citizens Against Crime, which she founded and led. During his tenure, the organization incorporated and created the Alicia C. Rasin Scholarship Award program in her memory.
"Dr. Woodson was our friend, mentor, spiritual advisor and, most of all, a man of God who showed us how to love others," Albertina Walker, chair of the organization, wrote in a Facebook tribute.
His community engagement also included mentoring students at Henderson Middle School and serving on the Richmond Public Schools' Strategic Planning Group.
He served on the city's Commission of Architectural Review and on the boards of Boaz & Ruth and One-to-One Mentorship.
Dr. Woodson was past president of the Richmond Committee of Ecumenical Clergy, a lifetime member of the NAACP and a former chaplain of the Richmond Crusade for Voters.
He also was the author of several books and booklets, including the autobiographical "A Transformed Hustler: A Journey from Selfishness to Service" that he published in 2015. He also authored "Can I Get a Witness" and "Contextually Grounded Evangelism," co-authored "Beams of Heaven As I Go" and invented a board game called "Christo."
Survivors include two sisters, Ms. Woodson and Jane Y. Jones.