Blood Feud
Descendant pushes to be recognized by Pamunkey Tribe despite vestiges of 'Black Laws'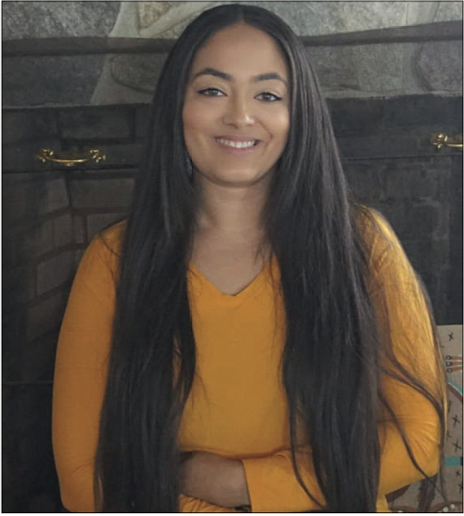 Although the tribe has never issued a public apology for the Black Laws, Chief Gray said the best evidence of the tribe's outlook is the fact that tribe's current membership rolls include several with African-American spouses and also lists their children as members.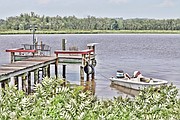 The exposure of the tribe's racist past is largely the work of 30-year-old Essex County resident Jasmine N. Anderson, who has spent more than five years quietly working to gain recognition for herself and her relatives. They are members of the Dungee family that was banished from the tribe between 1865 and 1871 after a member opened a free school for newly freed slaves near the reservation.
"I have undisputed, direct ancestral ties to four Pamunkey Indian lines," Ms. Anderson said.
That includes her six-times great-grandfather, Joseph Dungee Jr., and his brother, Jesse Dungee (also spelled Dungey and Dungy), a farmer and minister who represented King William County in the General Assembly from 1871 to 1873, and gained recognition as both a Pamunkey and as an African-American legislator.
He also built and taught at the school, and also built and founded Mt. Nebo Baptist Church in King William County.
Despite amassing church rolls, 19th century census records and other documents to prove her Pamunkey tribal lineage and that of her relatives, Ms. Anderson's applications — three since 2015 — have been rejected by Chief Gray and the tribal council.
She noted that a cousin, John Collins, who lives on the Pamunkey reservation, was assaulted after he spoke in support of recognition for Ms. Anderson and her family, and was told by his attacker that he should drop his efforts to bring "n......s" back to the reservation.
While most Virginia elected officials have ignored concerns about Pamunkey action to ex- clude her family, Ms. Anderson has garnered support from Wisconsin Congresswoman Gwen S. Moore, a member of the Congressional Black Caucus, who has urged the tribe to end its blockade of Ms. Anderson's admission to the tribe.
"I am confident that we share the goal of seeing the ugly history of the Pamunkey Black Laws truly put to rest so that the Pamunkey Tribe and all its people can move into a prosperous future," Rep. Moore wrote to the tribe in June.
Congresswoman Moore also has instituted an inquiry with the federal Bureau of Indian Affairs about the situation.
Chief Gray said the tribe's decision to block Ms. Anderson stems from the membership requirements, which include being noted on the 1900 or the 1910 Census.
He said the federal government requires tribes to set up clear membership criteria that prevent wannabes who may have some ancestral connection from inclusion. The tribe now lists about 400 people as members.
He said Ms. Anderson, despite her documents, cannot show that her family was listed as Indian on those two critical censuses.
According to Congresswoman Moore, that contradicts a promise made by Pamunkey Assistant Chief Brad Brown in August 2017 in which he stated the tribal council would "consider for membership" someone who presented compelling evidence of being descended from "a Pamunkey who lived on the reservation prior to 1900."
The blockade galls Ms. Anderson.
"My family and I are proof that the legacy of the (tribe's) racist past lives today and is intended to be perpetual," she said. "The use of the 1900 and 1910 censuses as immutable base rolls is inherently racist because it is designed to exclude those Pamunkey Indians who were expunged from the rolls" before those censuses, she said.
She stated that the similar Virginia anti-intermarriage law that was struck down in the 1967 Loving case only called for punishment for the parties to a marriage.
"The tribe's banishment punished all generations to come," Ms. Anderson said. "I firmly believe my ancestors' efforts to help people of color in the 1860s is the reason for my banishment today."