Richmond to lower natural gas prices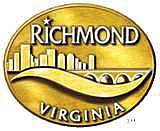 A yearlong sag in the wholesale price of natural gas will finally show up on the bills of residential and business customers in Richmond.
As of Feb. 1, Richmond Gas Works will cut the cost cus- tomers pay for the fuel by 7.75 cents per 100 cubic feet, which the utility estimates will save the average residential customer about $5.25 a month.
"We are heartened that market conditions are allowing us to lower rates and pass on the savings," Calvin D. Farr Jr., city director of RGW and other public utilities, stated in announcing the reduction.
Monday's announcement followed Free Press inquiries last week about the purchased gas cost, or PGC, and reports showing that wholesale market prices had dropped sharply largely because of a warmer than expected winter and an increase in stored inventory.
For the past year, Richmond customers have paid 50 cents for every hundred cubic feet of gas or ccf used. Next month, the purchase gas price will drop to 42.5 cents, Mr. Farr stated.
The PGC, the actual cost that Mr. Farr's department pays to buy and transport the fuel to the city, is one of three main ele- ments of the bill and the only one that will decline, he stated.
Mr. Farr stated that the average residential customer using 70 ccf of gas per month will pay a total natural gas bill of $84.92 in February, down from the January bill of $90.17.
If the price continues to decline, as government and private reports indicate, Richmond customers might see another cut in the purchased gas cost later this year.
According to the reports, the wholesale price of natural gas is well below the average for the past 20 years. Just after Christmas, the wholesale price briefly tumbled to its lowest point since 1998, then recovered to start the new year 36 percent below the price at the same time last year, the reports show.