Personality: Dr. Kelli Williams Gary
Spotlight on president-elect of the Brain Injury Association of Virginia
1/31/2020, 6 a.m. | Updated on 2/7/2020, 10:24 a.m.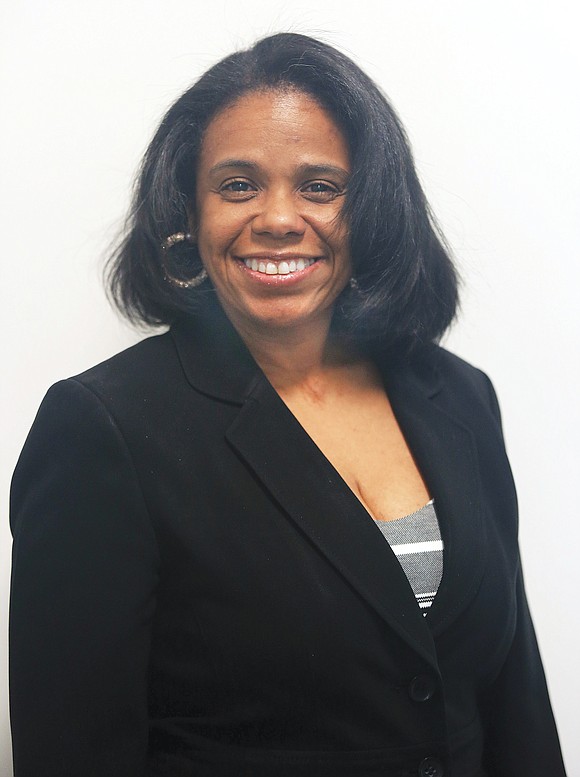 Dr. Kelli Williams Gary knows how important and precious the human brain is. She is a survivor of brain injury, a researcher of the condition and is president-elect of the board of the Brain Injury Association of Virginia, the commonwealth's only state- wide brain injury support and advocacy group.
The Chicago native also teaches and conducts research related to brain injury in the College of Health Professions at Virginia Commonwealth University.
Dr. Gary says she's "extremely excited" about her leadership role with the BIAV .
"I've been involved with BIAV since I moved to Richmond in 2005," she says. "And as a person who has experienced a severe traumatic brain injury, it is near and dear to my heart to be at this level now where I can really influence some direction and guidance for a statewide organization."
The BIAV was established in 1983 with a mission to "advance education, awareness, support, treatment and research to improve the quality of life for all people affected by brain injury." The organization helps through a variety of initiatives, including support groups, conferences, a residential summer camping and recreational experience for those with a brain injury and their caregivers and state and federal lobbying efforts.
Pushing past the severity of her injury sustained in 1990, Dr. Gary went on to earn degrees from Chicago State University, Columbia University and VCU. She now has more than two decades of clinical practice, over a decade of research, and nearly a decade of teaching experience in occupational therapy, helping people of all ages prevent or live better with injuries, illnesses and disabilities through daily activities.
She did work for brain injury associations in several states before joining the BIAV in 2005. She was a member of the board since 2014. She says she is inspired by how the organization operates, as well as the example set by executive director Anne McDonnell, staff and a committed board of directors. She wants to expand the organization's capacity to help others during her tenure.
Among her priorities: Increasing the resources and outreach applied to the organization's community efforts.
"Last year, we addressed the needs of more than 7,000 individuals affected by brain injury," Dr. Gary says, "but we must expand our capacity."
She also has her eye on achieving tenure in VCU's Department of Rehabilitation Counseling, gaining a level of job security that would allow her to focus even more on her passion of helping those with brain injury.
"I want to influence change and improve the quality of life of those who experience brain injury," Dr. Gary says. "I just hope that even when my time is over (on the board) that I will continue to do very big things for the association."
Meet an advocate-leader and this week's Personality, Dr. Kelli Williams Gary:
Occupation: Assistant professor, Virginia Commonwealth University College of Health Professions.
What I do: Instruct and conduct research related to occupational therapy treatment, foundation of research methods, brain injury and health disparities in the College of Health Professions at Virginia Commonwealth University.