Rezoning best for schools, by Danielle M. Greene
7/16/2020, 6 p.m.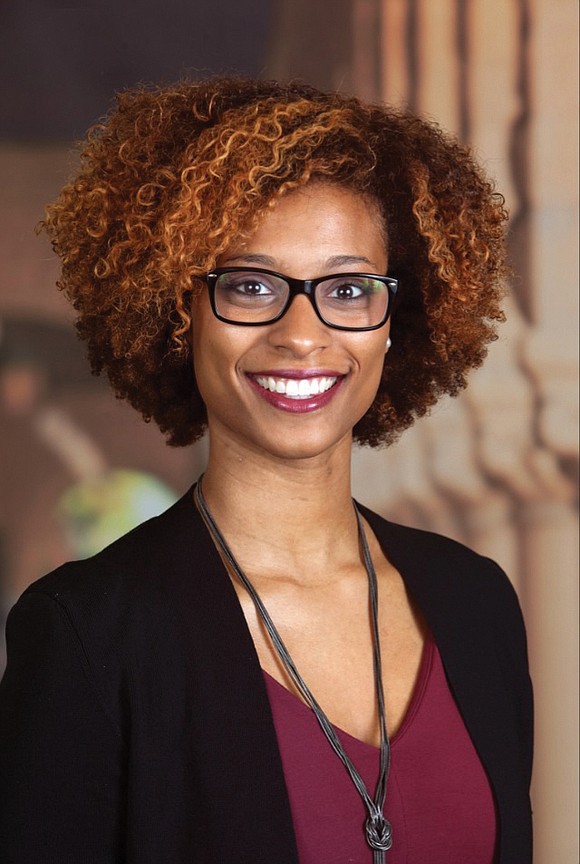 Headlines have ricocheted across the nation about Richmond City Council's support for removing the Confederate monuments.
While this is an important step, let us not be too quick to celebrate symbolism that is not accompanied by other sweeping and concrete changes to fundamentally improve our city.
One such change needs to be ensuring equity within our schools by demanding that the Richmond School Board again take up the initiative to drastically rezone Richmond Public Schools.
The state Department of Education's guidance for reopening schools calls for physical distancing and sanitation requirements. But attendance phases, masks and desks 3 to 6 feet apart are not enough.
As a Ph.D. candidate studying race, inequality and language at Stanford University's Graduate School of Education and a former RPS teacher, I am compelled to call on the Richmond School Board to finally put children before politics by rezoning across our racially and socioeconomically segregated schools.
Many of our most impoverished schools are too overcrowded to safely reopen. The elementary schools in South Side, and many other schools across the district, carry an average capacity of more than 100 percent. Of the two new elementary schools that thankfully will open in the fall, both will only replace current buildings and will still not completely alleviate the overcrowding problem.
Trying to keep school-age children apart will be challenging enough, but will be impossible in schools bursting at the seams.
This overcrowding is not a new consideration. It is unlikely that residents have forgotten the months of public debate over rezoning that led to a lukewarm decision by the School Board that changed little, even in the face of severely overcrowded and strikingly racially segregated schools. With more than 24,000 students in the district, a mere 1,500 were affected by rezoning.
The board appeared more swayed by the thinly veiled "Massive Resistance 2.0" talking points from West End parent- advocates. Other concerned parents were instead offered a dangerous social experiment to move small numbers of Black students into wealthier white schools by lottery.
Despite claims to have the best interest of children at heart, little was done to balance the racially and economically stratified city. The decision was not "a step forward," as claimed by members of the School Board; it was a step to nowhere.
Nine of Virginia's Top 20 most segregated schools are in Richmond and nothing has been done about it.
In the wake of COVID-19, a responsible plan to reopen the district's schools must include a method to see the numbers balanced. If we are indeed serious about the safety of our most marginalized students, then we must take action to see that their schools are capable of enacting measures that allow them to be distant from one another. As it stands, there are many schools in RPS that cannot meet that present challenge.
Rezoning will not happen overnight. But now is the time to think about big sweeping changes in education because the problems that we face are great. Any School Board member who is not committed to re-imagining what "could be" inside of Richmond schools does not deserve his or her seat. If the board's only concern is making it back to the inequitable status quo from which we came, then now is the time to reflect on whether those concerns are community-based or self-serving.
As we look toward reopening schools responsibly, focus should be centered on how to protect the city's most vulnerable students and families.
In 2019, the argument of prioritizing our students' ability to obtain equal and equitable educations through aggressive rezoning policies did not work. In 2020, in the light of public pressure for a more just society and for the sake of public health, the School Board should return to the table to make a good faith effort to reduce overcrowding through rezoning.
While they are at it, the board also should work to get rid of the racially and socioeconomically segregated schools. We cannot return to schools post-COVID-19 without it.
For the sake of this city, put our children first. Removing symbols and names is important, but it isn't nearly enough.