School Board adopts new rezoning plan without pairing schools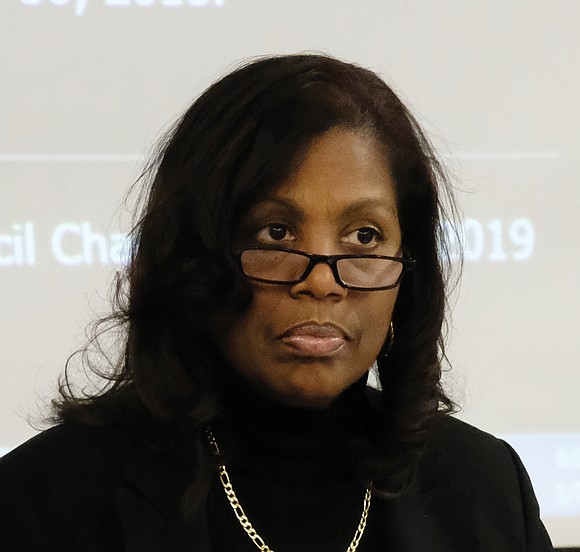 After more than five hours and some heated discussions, the Richmond School Board voted 5-4 on Monday to accept a rezoning plan that would redraw school attendance boundaries in all parts of Richmond, along with other recommendations.
Plan Y, which was adopted by the board, would change school attendance zones in the East End, West End and South Side, with the focus in South Side to relieve overcrowding at elementary schools by moving some students to the new, larger E.S.H. Greene Elementary that is to open in the fall of 2020. At the same time, a new middle school is scheduled to open in South Side, along with a new George Mason Elementary School in the East End.
The plan approved by the board does not call for pairing any elementary schools, which was proposed as a way to create greater equity and student diversity. But the pairing plan proved unpopular with many parents across the city, who criticized it as too costly at $617,500 to $842,500 for each pairing. The approved plan also calls for making Carver and Bellevue elementary schools magnet schools in the fall of 2021 and creating 50 new slots at Mary Munford Elementary to be al- located for Carver Elementary students, with transportation provided.
It also calls for the Richmond Public Schools administration to increase access to the open enrollment lottery for all families. Open enrollment is set to begin Dec. 15.
Additionally, under the board's new plan, the East End's Martin Luther King Jr. Middle School no longer will enroll students from South Side. The only high school change would occur with the move of about 120 students from John Marshall High to Thomas Jefferson High School.
The board also deferred rezoning decisions for North Side elementary schools — Holton, Ginter Park and Barack Obama — until its Dec. 16 meeting.
The new attendance zones will be effective at the start of the 2020-21 school year.
The decision came after more than 50 public meetings on rezoning, including public hearings that concluded Monday night at the board's meeting held at a packed E.S.H. Greene Elemen- tary School. More than 70 people lined up to speak, which took more than two hours, as the audience of 150 or more listened. Parents, teachers and community representatives offered their support for or opposition to the various rezoning plans, as well as their thoughts on pairing of elementary schools with majority white and majority black student populations.
"Richmond knows its history, and we (the board) must do what is best for each child," said School Board Chairwoman Dawn C. Page, 8th District. "With rezoning, we are addressing some of the issues of the South Side. Is it complete? No, it's not. But it's a start."
Ms. Page voted in favor of the final plan, along with board members Elizabeth Doerr, 1st District; J. Scott Barlow, 2nd District; Cheryl L. Burke, 7th District; and Linda B. Owen, 9th District.
Voting against the plan were board members Kenya Gibson, 3rd District; Jonathan Young, 4th District; Dr. Patrick Sapini, 5th District; and Felicia D. Cosby, 6th District.
Several speakers said they wanted RPS to do what was necessary to make sure all schools are more racially balanced with equal resources. Others said they had no issue with racial balance, but felt it was important for students to attend their neighborhood schools.
Mr. Barlow reminded the board and audience that the ap- proved plan "is a starting place for RPS, and the action we are taking will move the needle."
"We must continue to take action, explore policy and engage the public to do what we can, as a board and district, to imple- ment and improve equity and diversity in our school system," he said.
A public hearing on rezoning for Holton, Ginter Park and Ba- rack Obama elementary schools will be held at the School Board meeting at 6 p.m. Monday, Dec. 16. The meeting will be held at Ginter Park Elementary School, 3817 Chamberlayne Ave.