Close vote expected on pairing North Side elementary schools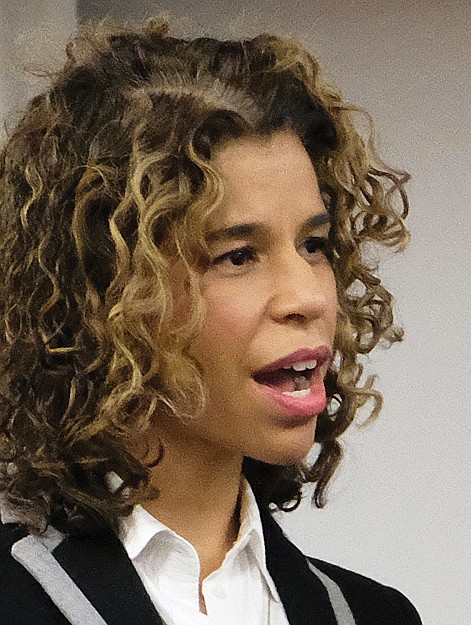 A close vote is expected on whether to pair elementary schools in North Side with majority-black and majority-white student populations.
The controversial plan to pair Holton, Ginter Park and Barack Obama elementary schools to create greater equity and student diversity is expected to be considered at the board's next meet- ing on Monday, Dec. 16.
The 6 p.m. meeting will be held at Ginter Park Elementary School, 3817 Chamberlayne Ave.
While the board adopted new school attendance zones ear- lier this month, it deferred any decision on rezoning in North Side to the upcoming meeting.
A knowledgeable source said a vote to move all K-2 classes to Ginter Park and Barack Obama elementary schools, with students in grades 3 through 5 attending Holton Elementary would be "very close."
Already, School Board member Kenya Gibson, whose 3rd District contains all three schools, has publicly opposed the idea, noting that more input is needed from African-American and Latino families that would be impacted the most.
In a Dec. 7 post on social media, Ms. Gibson said she believes the school system can make progress on the issue of racial equity. But, she said, "I hope we can address school zones for Ginter Park Elementary School, which was gerrymandered to exclude the Ginter Park neighborhood when Holton opened."
She supports keeping students from the Bellevue neighborhood together. Under a current plan, students from Bellevue would be divided, with some attending Ginter Park and some attending Holton.
Many parents spoke in opposition to pairing schools at the more than 58 community and Rezoning Advisory Committee meetings held during the past six months. A key point raised by many of the opponents was the cost, which officials estimated at $617,500 to $842,500 per pairing.
In its rezoning vote on Dec. 2, the School Board opted against pairing schools in the West End and, instead, approved creating 50 new slots at Mary Munford Elementary to be allocated for Carver Elementary students, with transportation provided.
The approved plan also called for making Carver and Bellevue elementaries magnet schools in the fall of 2021, and increasing access to the open enrollment lottery for all families. Open enrollment for 2020-21 is to begin Dec. 15.
Overall, the board approved new attendance zones that would relieve overcrowding at schools in South Side by moving some students to the new, larger E.S.H. Greene El- ementary that is to open in the fall, along with a new South Side middle school.
In addition to adopting new attendance zones in the West End, the board also created new zones in the East End, where a new George Mason Elementary School also is scheduled to open next fall.
Some School Board members were not surprised that the rezoning decision has been pushed into overtime, calling the process flawed and disjointed.
"For all of the opportunities for meaningful change, it didn't materialize for different reasons," said board member Jonathan Young, 4th District. "It shows how broken the process is."