Tony Taylor, first Black All-Star with the Philadelphia Phlllies, dies at 84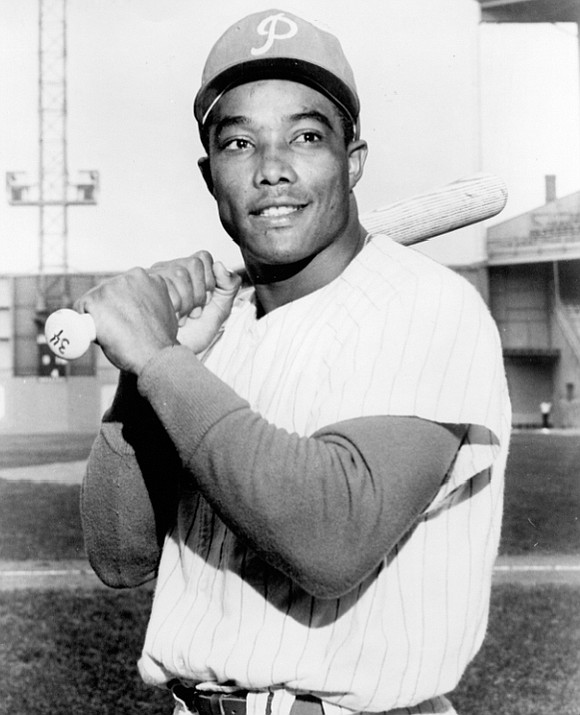 Tony Taylor, the first Black All-Star to play for the Philadelphia Phillies, has died of complications from a stroke. He was 84.
Mr. Taylor grew up on a sugar plantation in Cuba and was living in Delaware at the time of his death. He stayed close to his Phillies' "family" throughout his retirement years as a minor league coach and manager.
The skilled infielder signed a pro contract at age 18 and spent 19 seasons in the big leagues, from 1958 to 1976. He was with the Philadelphia Phillies 15 of those seasons and was among the franchise's all-time fan favorites.
A1960 National League All-Star, Mr. Taylor accumulated 2,007 hits, scored 1,005 runs and stole 234 bases in 2,195 games on the major league level. John Kennedy is credited with being Philadelphia's first Black player, but the infielder played in only five games during the 1957 season.
Mr. Taylor also was among the first Afro Latinos to make the big leagues. The first was Minnie Min͂oso with the Cleveland Indians in 1949.
After his retirement as a player, he became a coach for the Phillies from 1977 to 1979, and again from 1988 to 1989. He also served as a coach for the Florida Marlins from 1999 to 2001 and again in 2004.
In addition to being in the Phillies Hall of Fame, Mr. Taylor is in the Cuban Baseball Hall of Fame and Hispanic Heritage Baseball Museum Hall of Fame.