40 candidates throwing hat in ring for City Council, School Board seats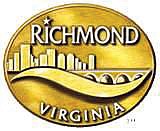 Contests are shaping up in Richmond for seven City Council seats and six School Board seats.
But the list of 40 candidates who already have filed paperwork could grow, thanks to a June 9 Richmond Circuit Court ruling.
That decision extended the filing deadline for candidates from Tuesday, June 9, to next Tuesday, June 23, the same date as for mayoral candidates.
Richmond Circuit Court Judge Beverly W. Snukals ordered the extension to enable people blocked by the pandemic to file as candidates for office in the city's nine districts. The ruling also reduced from 125 to 50 the number of valid signatures of registered voters within the district required on petitions for candidates running for City Council or the School Board.
Attorney Charles H. Schmidt Jr. brought the case on behalf of Richmond For All, Virginia Justice Democrats and the Richmond Crusade for Voters.
Crusade officials said the organization was surprised to find itself a plaintiff and is now asking, after the fact, for its name to be removed from the case.
Mr. Schmidt apparently also represented two candidates in the suit, incumbent 3rd District School Board member Kenya Gibson, and 6th District council candidate Allan-Charles Chipman, who is challenging incumbent Councilwoman Ellen F. Robertson.
Voter Registrar Kirk Showalter said it could be the first week of July before the Richmond Electoral Board can meet to certify candidates for the ballot.