Personality: Patrice A. Beard
Spotlight on board chair of the National Alliance on Mental Illness – Central Virginia
3/13/2020, 6 a.m.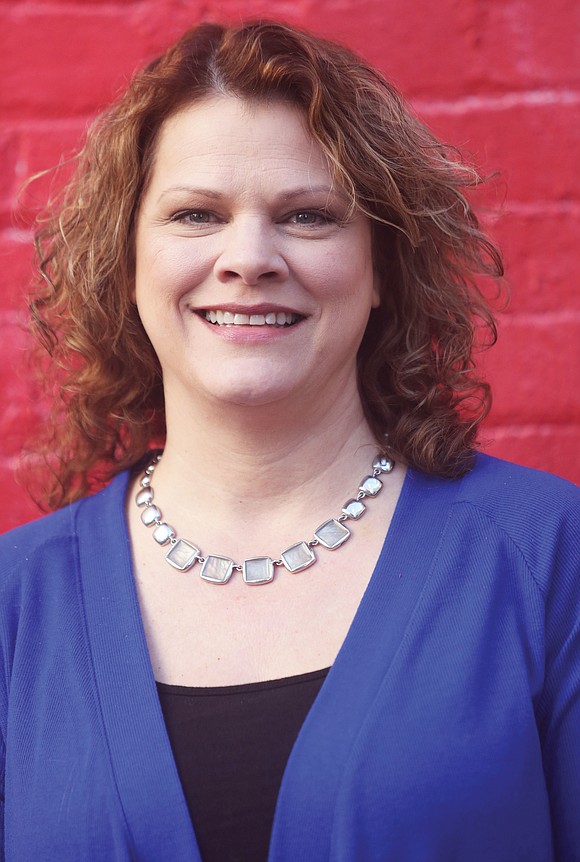 There are millions of people managing mental illness in America, with 25 percent of adults and 20 percent of children diagnosed with a mental health condition. For the thousands in Central Virginia currently living with a condition, they have a helping hand in the National Alliance on Mental Illness-Central Virginia and Patrice A. Beard.
Ms. Beard leads the area nonprofit's board of directors, helping to direct its operations in Richmond and seven other localities since her election as chair in January 2019.
It has been a time of transi- tion for the organization, Ms. Beard says, with the exit of the executive director leaving the position vacant for the first time in 13 years.
"It's been busy, I'll tell you that," Ms. Beard says. "I'm proud that the board stayed strong because it's been a very stressful time."
Originally organized in 1980, the group initially was known as the Richmond Area Schizophrenia Foundation before changes and a renam- ing in September 1998 to NAMI-CVA.
Through the reinventions, the organization's mission has remained constant — to im- prove the lives and futures of Virginians with mental illness through family support, public education, advocacy, housing and research.
Partnering with groups such the Virginia Treatment Center for Children, UMFS and the Virginia Commonwealth Uni- versity Center for Psychologi- cal Services and Development, NAMI-CVA offers support groups and free educational programs and presentations for caregivers, families and people in the community.
Ms. Beard first joined NAMI- CVA in 2015 when she was looking for support and educa- tion when it came to her loved ones living with mental health conditions. Since then, she has served as a state trainer, a program facilitator and a member of the board.
Ms. Beard cites her knowledge and experience gained through NAMI-CVA as key to her role as a mental health community liaison with the Center for Family Involvement at Virginia Commonwealth University's Partnership for People with Disabilities.
"For me, the most exciting thing about NAMI-Central Virginia is the hope it provides people living with mental health conditions as well as their family members," Ms. Beard says.
Among NAMI's latest achievements are establishing a support group for parents in Richmond's East End and bringing NAMI's "In Our Own Voice" program to the Richmond Justice Center, where personal stories of recovery are showcased.
Looking ahead, Ms. Beard sees the continuing stigma surrounding mental illness in underserved areas as the big- gest issue NAMI has to face. She plans to meet it through anti-stigma campaigns and support groups and educational programs offered for free in areas that lack mental health services. Efforts already are underway in Petersburg and Dinwiddie County.
"Stigma holds us back from so much," Ms. Beard says. "We have to make (mental illness and mental health) easy to talk about."
While Ms. Beard recognizes that the lack of connection NAMI-CVA has to overcome isn't just geographical but also cultural, the potential benefits for someone like Ms. Beard —concern for themselves or their loved ones and open to lend a helping hand — are too great to do anything less than their best.