Personality: Patrice A. Beard
Spotlight on board chair of the National Alliance on Mental Illness – Central Virginia
3/13/2020, 6 a.m.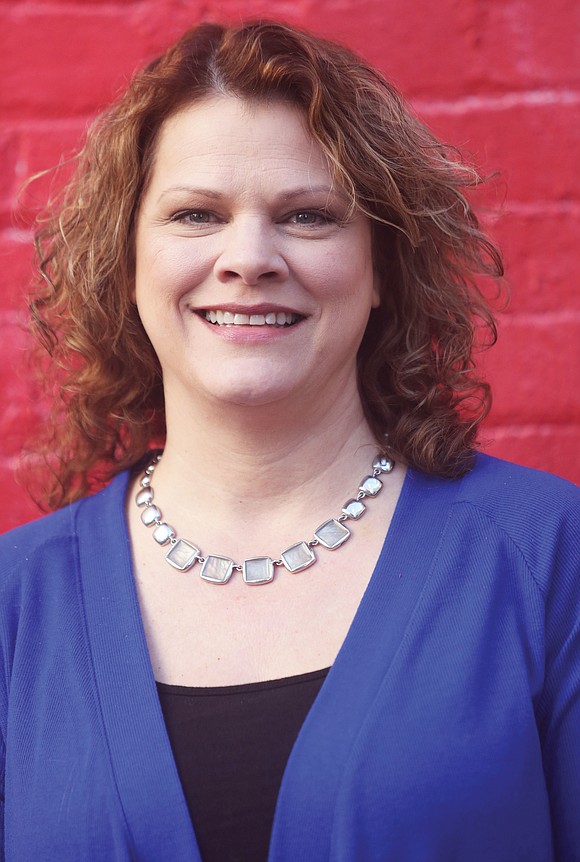 "What I want to do is reach as many people and help as many people and give as many people possible hope and the tools for this journey," Ms. Beard says. "It's not a sprint; it's a marathon."
Meet mental health advocate and this week's Personality, Patrice A. Beard:
Occupation: Mental health and data integration specialist
No. 1 community involvement: Chair of the board of directors of the National Alliance on Mental Illness-Central Virginia.
When NAMI-CVA was established: It was organized in 1980 as the Richmond Area Schizophrenia Foundation. It was renamed the Alliance for the Mentally Ill of Central Virginia in November 1987. In September 1998, it was renamed NAMI-CVA, Central Virginia's voice on mental illness.
NAMI-CVA's mission: To promote recovery and improve the quality of life of Virginians with mental illness through support, education and advocacy.
Latest achievement: We recently started a parent support group in Richmond's East End. In addition, we have brought NAMI's "In Our Own Voice" program to the Richmond Justice Center. The program features personal stories of recovery, hope and insight into the recovery that is possible for people with severe mental illness.
Date and place of birth: April 25 in Baltimore.
Current residence: Mechanicsville.
Education: I graduated from Lee-Davis High School in 1987, Braxton Business College in 1989 as a legal assistant and have taken multiple mental health certification courses.
Family: Married to Dave for almost 27 years and two adult children.
When and why I got involved with NAMI-CVA: About five years ago, I was looking for support and education so that I could have a better un- derstanding of my loved ones living with mental health conditions.
Why I am excited about this organization: The most exciting thing about NAMI-CVA is the hope it provides people living with mental health con- ditions as well as their family members.
Communities in which NAMI-CVA operates: NAMI-CVA operates in communities across Re- gion 4, including Richmond, Henrico County, Chesterfield County, Petersburg, Hopewell, Prince George County, Chester and Dinwiddie County.
Our services are needed because: About 1 in 4 adults and 1 in 5 children lives with a mental health diagnosis.
Services we provide include: We provide free education programs and support for individuals, families, and the Central Virginia community. For those with lived experience, we offer Connections Support Group, Peer-to-Peer and Creative Meetup-An Art Group for Peers. For families and caregivers, we offer educational classes (NAMI Basics, Children's Challenging Behaviors Workshop and Family-to-Family) as well as family support groups. In addition, we provide community presentations of "In Our Own Voice."
Our financial support comes from: NAMI-CVA receives financial support from public and private foundations, corporations and individual donors.
Number of people served by NAMI-CVA: We served more than 1,290 people in 2019.
Foremost challenge facing NAMI-CVA in underserved areas: Our No. 1 challenge in underserved areas is stigma.
How we plan to address it: By developing anti-stigma campaigns and offering support groups and educational programs in underserved areas.
We could do more if: More funding was available to expand programs and services to underserved communities.