Personality: Kelly King Horne
Spotlight on homeless advocate and executive director of Homeward
3/19/2020, 6 p.m.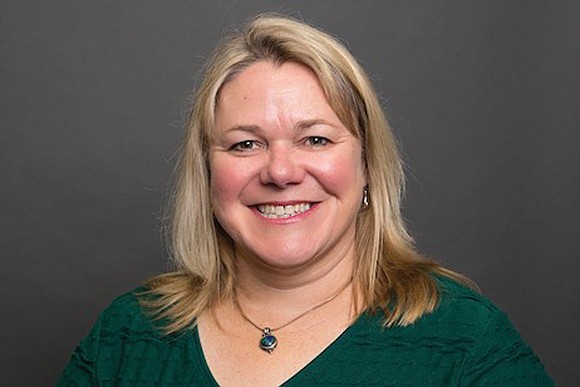 For Kelly King Horne, the coronavirus pandemic is just the latest challenge added to the stack that she deals with daily.
As executive director of Homeward, the 22-year-old nonprofit planning and coordinating group for homeless services in the Richmond area, Ms. Horne is on the front line of community response to finding shelter and new housing for individuals and families who have lost theirs.
For the past 13 years in her job, she has served as a kind of traffic director in developing a shared vision of the need and effort to find solutions, guided by data on the homeless.
The demand for help is unceasing.
Every month, up to 1,000 families and individuals call the Homeless Crisis Line seeking help to find a place to live for themselves and their families, says Ms. Horne, 50, a Charleston, S.C., native who has lived most of her life in Chesterfield County.
The flood of calls evidences the housing crisis so many face. Soaring rents, illness, job losses, divorces, addiction and a host of other problems can leave people without a roof over their head.
The good news is the work that Homeward and its partners have done to build housing ca- pacity over the years. Its system to collect data on those in need guides their efforts.
Currently, the Richmond area has various housing options that can serve about 1,320 individuals and families — from year-round shelters to permanent housing — that come with supportive services, Ms. Horne says.
The bad news: That's not enough to meet the need, she says.
And the viral pandemic only has added to the struggle for resources for those involved in working with people trying to regain shelter.
"Every day, I wake up knowing I will fail in meeting the need," she says. "But I know this work matters and that I and everyone else involved are making a difference."
Since the coronavirus hit, Ms. Horne has been working to drum up help for the vulnerable people on the streets to gain shelter. Many have health challenges that make them more vulnerable to contracting the virus.
With major assistance from the city during the past few days, Ms. Horne and partner agencies have been working to relocate people from Cathy's Camp, the tent encampment that sprang up next to the city's cold weather shelter across the street from the Richmond Justice Center.
As of Wednesday, at least 62 people at Cathy's Camp had been moved for two-week stays at hotels and motels, most notably the Rodeway Inn near the airport in Henrico County.
Ms. Horne also has worked with partners who are engaging staff and volunteers to deliver meals to those who have been moved from Cathy's Camp and to begin the case work that could determine what other assistance can be provided to link them to permanent housing.
Meanwhile, she is working with others to set up clinical services for those who might become ill.
For her, the challenge has played to her strengths, including her ability to work with people and focus on the problem at hand.