Personality: Kelly King Horne
Spotlight on homeless advocate and executive director of Homeward
3/19/2020, 6 p.m.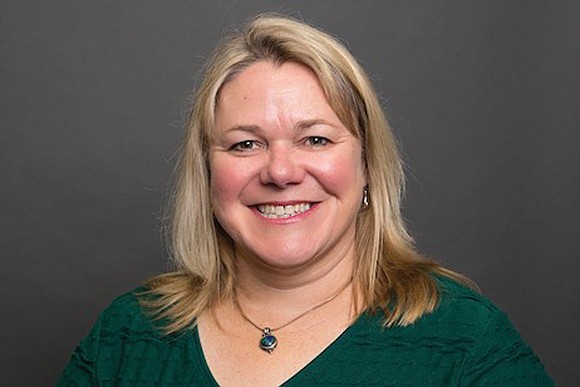 "I am good at making connections," Ms. Horne says. "We have a robust network, and we are bringing all that to bear" to ensure that the most vulnerable are not forgotten.
"People should have housing," she says. "My goal is to work with others to make this a better place for those in need than we found it."
Meet homeless advocate and this week's Personality, Kelly King Horne:
Occupation: Executive director of Homeward, a regional homeless services coordinating group.
Date and place of birth: Nov. 22 in Charleston, S.C.
Current residence: Chesterfield County, across the street from where I grew up from age 8.
Education: Bachelor's degree American University; and master's in religious studies, Stanford University.
Family: Husband, Jonathan Horne, a carpenter; daughters, Charlotte, 14, and Georgia, 12.
Homeward is: A planning, coordinating and support agency that partners with governments, nonprofits, faith organizations and others to prevent, reduce and end homelessness primarily in Richmond and Henrico, Chesterfield and Hanover counties.
When Homeward was founded: In 1998 through United Way of Greater Richmond, though now it is independent. It grew out of a City of Richmond task force on homelessness, with the focus being on people, not boundaries. The federal government also provided the impetus by seeking to fund a community response to homelessness, rather than to individual nonprofits.
When I joined Homeward: In 2003. I served as partnership coordinator. I arrived after working for Habitat for Humanity in Eastern Europe and Northern Ireland. I was named executive director in 2007.
Homeward's services: We are the lead agency for the Greater Richmond Continuum of Care for homelessness. Homeward works with partners to create data on homelessness, including conducting twice yearly counts of homeless adults. We also maintain a computerized information system that tracks trends and seeks to spot gaps; collaborate with partners to apply for annual federal and state grants that are the mainstay of programs; educate about and raise awareness of homelessness through workshops; and provide technical support and information on best practices to partners through committees.
Number of homeless in Richmond area: Our latest point-in-time count on Jan. 23, in which we went out and physically counted adults and interviewed them, indicated there were 548 homeless people, with 130 being unsheltered single adults, up from the 497 people we counted last winter. Though modest, it was the first increase in 11 years.
Definition of homelessness: We use the more restrictive U.S. Department of Housing and Urban Development definition which limits the homeless to those staying in shelters and in places not fit for human habitation. That does not include everyone with unstable housing, including families living in hotels or with others or those in drug and alcohol rehab centers.
Homeward's partners: We have too many to list, but some examples include CARITAS, the Daily Planet, Housing Families First, Home- Again, Liberation Veteran Services, Richmond Be- havioral Health Authority, Safe Harbor, Salvation Army and the YWCA. Some provide shelter, some do outreach, some serve veterans, some serve victims of domestic violence and some serve single adults.