Work underway on $12M Baker School apartment project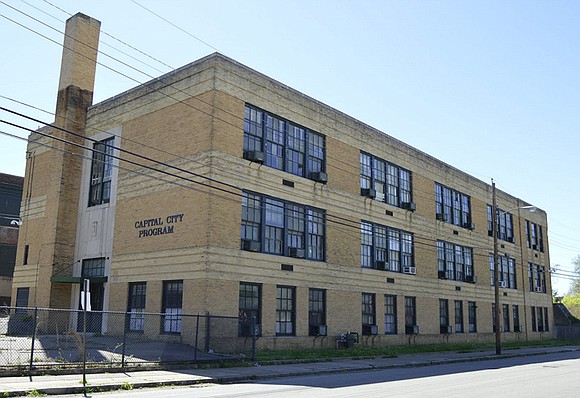 The long-awaited $12 million effort to transform the old Baker Elementary School building in Gilpin Court into 51 apartments is finally underway.
Meanwhile, other housing developments involving the city's housing authority remain stalled amid the building boom in Richmond.
At Baker School, workers are doing interior demolition in beginning the final phase of replacing the 200 units for the elderly and disabled in Fay Towers, the Richmond Redevelopment and Housing Authority's high-rise located two blocks north of the long-vacant school building.
RRHA and its nonprofit partner, Maryland-based Enterprise Community Development, already have relocated many of the residents of Fay Towers.
Already, 77 residents were relocated to apartments in a former Highland Park school building and another 72 have been or soon will be relocated to the new Jackson Ward apartment complex being completed in the block bounded by 1st, 2nd, Duval and Jackson streets, about two blocks east of Baker School. Enterprise is the developer of both.
Another RRHA project that is moving forward is Armstrong Renaissance, which has brought new apartments and homes to the former site of Armstrong High School on North 31st Street in the East End.
That development, in partnership with The Community Builders of Boston, provided new housing for some residents of the nearby Creighton Court public housing community.
Creighton Court, the nearly 70-year-old community of 503 apartments, is to begin its redevelopment into a mixed-income community. Demolition of about one-third of the public housing community's vacant buildings, mostly facing Nine Mile Road, is to begin within the next year, RRHA has stated.
However, Damon E. Duncan, RRHA chief executive officer, is keeping mum on RRHA's delays on three other developments. He has not responded to two Free Press queries about the status of those projects.
RRHA advertised in October 2018 for developers to undertake new home construction on 96 lots in the Blackwell community to close out the Hope VI redevelopment that began more than 20 years ago. No award has been made, despite RRHA's receipt of responses from several nonprofits.
Last August, RRHA separately sought one or more home- builders to build on eight vacant lots it owns elsewhere in Richmond, including four on St. James Street in Jackson Ward. So far, RRHA has not issued an award notice on those properties.
Nor is anything happening regarding the property at 3rd and Duval streets, which RRHA has kept undeveloped for 30 years. Sixteen months ago, RRHA issued a request for proposals for developers who could build a new hotel and about 60 apartments on its property that sits next to Club 533.
RRHA issued a notice of award to an African-American-led development group last August, but has not posted a public notice of award or finalized negotiations to allow the development to proceed.