Group proposes $350M development to replace city's old Public Safety Building
5/7/2020, 6 p.m.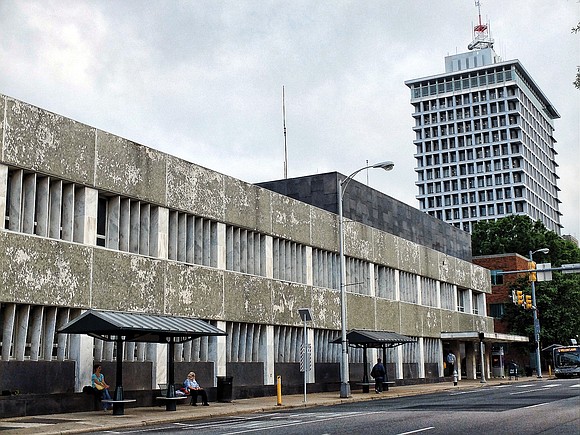 Richmond's old Public Safety Building on 9th Street near City Hall would be replaced by a $350 million office development under a plan that has been submitted to the city administration.
The May 1 proposal calls for a development group to buy the 3-acre property from the city for $3.17 million and develop office space for VCU Health; space for two charities, The Doorways and the Ronald McDonald House that provide housing for families of hospital patients; ground-level retail space; and parking for 1,900 vehicles.
The proposed project would create a taxable property that could generate more than $4 million a year in real estate taxes.
The proffered amount is based on a private assessment of the property.
The online business blog Richmond Biz Sense reported Wednesday that the development group is Capital City Partners, previously named as the operational arm for the Navy Hill development plan that was rejected by City Council earlier this year.
Capital City Partners includes Michael Hallmark, an architect with Richmond-based Future Cities who conceived the Navy Hill development to replace the Richmond Coliseum, and Susan Eastridge of the Fairfax-based development firm Concord Eastridge.
City Council would need to approve any sale, but replacing the largely vacant 66-year-old Public Safety Building has long been a city goal. The building fills much of the block bounded by 9th, 10th, Leigh and Marshall streets and sits next door to the current home of the city Department of Social Services, which would remain at the location under the proposal.