VCU Rams waiting to hear about eligibility of new 7'1" Medley-Bacon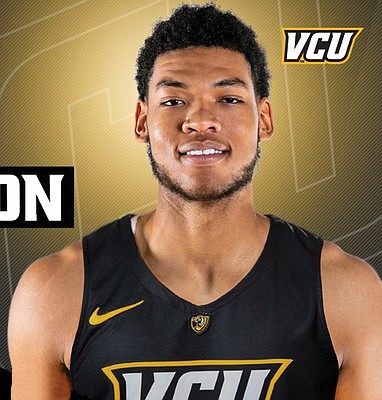 Virginia Commonwealth University basketball has added a new player, but the Rams must wait until May 20 to learn when he becomes eligible to play.
Brendan Medley-Bacon, listed as 7-foot-1 and 245 pounds, has transferred to VCU from Coppin State University in Baltimore.
He will have two seasons of eligibility. The question is when will he get the green light to suit up for Coach Mike Rhoades?
On May 20, the NCAA Division I Council will vote on whether undergraduate athletes can transfer without sitting out one year, as in the past.
If the vote goes VCU's way, Medley- Bacon will be available to play immediately. If the vote goes the other way, he will join the team for the 2021-22 season.
The vote will have an enormous impact on college basketball. As of late last month, 746 basketball players at Division I schools had placed their name in the transfer portal. Of that, 565 would have to sit out one season at their new schools. Many more could join the transfer list if they knew they wouldn't have to sit out a year.
A rule was passed several years ago allowing graduate transfers to move on with no sit-out restriction.
Medley-Bacon averaged 7.5 points, 8.9 rebounds and 2.1 blocked shots this past season for Coppin State, which is part of the MEAC.
He set Coppin State's single game rebound record with 24 against Morgan State University. And in his last game as an Eagle, he had 20 points, 13 rebounds and five blocked shots against the University of Maryland-Eastern Shore.
VCU marks a significant upgrade in competition for Medley- Bacon. MEAC this past season was ranked 32nd out of 32 NCAA Division I conferences.
The Atlantic 10 Conference, which includes VCU, was ranked eighth.
Among other schools courting Medley- Bacon were Old Dominion University, the University of Rhode Island, Southern Illinois University and Boise State University.
A native of Baltimore, Medley-Bacon becomes the fourth player listed at 7-foot or more in Rams lore. Others were Antoine Ford, who played during the 1988-89 season; Konstantin Pepeliaev, 1990 to 1993; and Denis Orlov, 2000 to 2002.
While the Rams are delighted to add Medley-Bacon, the program was jolted by the transfer loss of rising senior Marcus Santos-Silva.
As a junior, Santos-Silva led the Rams in scoring (average 12.8 points per game) and rebounds (8.9).
A native of Taunton, Mass., Santos-Silva is transferring to Texas Tech of the Big 12 Conference.
The departing Santos-Silva may rank among the VCU program's most damaging transfer losses ever. Samir Doughty left VCU in 2017 for Auburn University, where he became an All-Southeast Conference standout.
Ahmed Hamdy, who offered a 6-foot-9 inside presence, also left VCU in 2017 to join Texas Christian of the Big 12.
VCU, which was 18-13 last season, will have a sharply different look in the upcoming campaign. The Rams lost five seniors, plus Santos-Silva, representing 47 points per game.
With Medley-Bacon, the Rams have 12 players on scholarship, one less than the NCAA maximum. That means Coach Rhoades could add another player before school reopens.