At 7-foot-1, Medley-Bacon expected to top off VCU success
Fred Jeter | 11/12/2020, 6 p.m.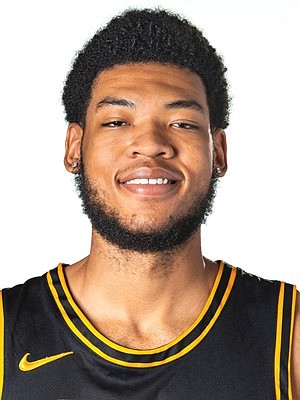 Virginia Commonwealth University won't have to wait as long as it had expected for its next 7-foot-tall player.
Brendan Medley-Bacon has received a waiver from the NCAA and will be eligible to play basketball this season.
The 7-foot-1, 240-pound Medley-Bacon will have two seasons of eligibility after transferring from MEAC-affiliate Coppin State University in Baltimore.
Originally, it was believed Medley-Bacon would have to sit out this season before becoming eligible in 2021-22.
Rams fans are hopeful the Baltimore native will enjoy as much success wearing the black and gold as two previous big men with hyphenated last names.
Mo Alie-Cox was a dominant performer on the low post from 2013 to 2017.
Next came Marcus Santos-Silva, who was a standout center from 2017 to 2020 before transferring as a senior to Texas Tech.
Medley-Bacon was a third-team All-MEAC selection a year ago for Coppin State, averaging eight points, nine rebounds and leading the conference in blocked shots with 2.1 per contest.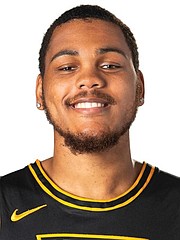 Also joining the Rams this season will be 6-foot-8 Kansas State University transfer Levi Stockard III, who will be a senior. Stockard hails from St. Louis.
There's uplifting VCU news on the recruiting front, too. Coach Mike Rhoades has received a commitment from Jalen DeLoach, a 6-foot-9 resident of Savannah, Ga.
DeLoach, who is expected to join the Rams for the 2021-22 season, played this past season at Berkmar High School in Lilburn, Ga.
Another Rams recruiting target is 6-foot-10 Roosevelt Wheeler, a senior at State 2A champion John Marshall High School in Richmond.
Wheeler, All-State as a junior, has whittled down his final five choices to VCU, Louisville, North Carolina State, Hampton and Louisiana State, which is coached by former Rams Coach Will Wade.
The Rams had many holes to fill after last season's 18-13 squad. VCU lost five front-line seniors—Marcus Evans, De'Riante Jenkins, Issac Vann, Malik Crowfield and Mike'l Simms. And Santos-Silva transferred.
The Rams will be tested early. Al- though plans are incomplete, it appears VCU will travel to Knoxville, Tenn., Nov. 25 through 27 to play the University of North Carolina-Charlotte and the host, the University of Tennessee Volunteers.
VCU has a Dec. 22 date in Baton Rouge, La., against Coach Wade's LSU Tigers of the Southeastern Conference.