'His Airness' Michael Jordan also knew how to swing a bat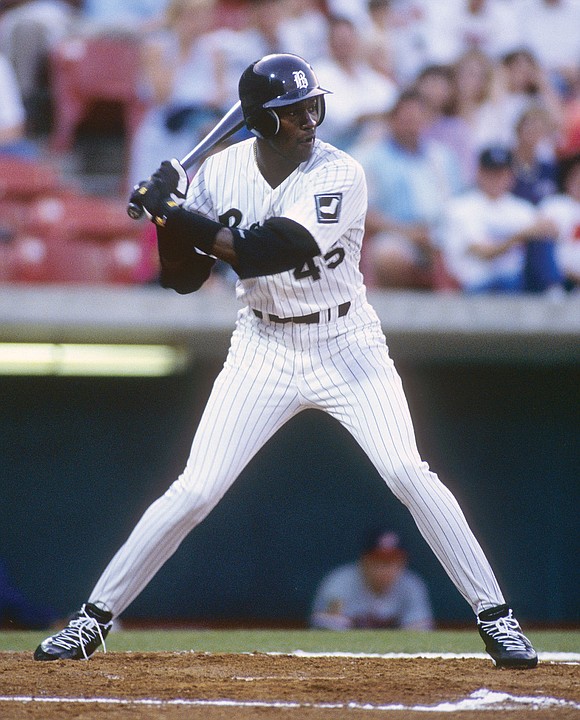 Michael Jordan the basketball player is a global legend. His greatness is beyond debate.
Meanwhile, Jordan the baseball player remains a bit of a mystery, his status open to discussion.
The recent ESPN docuseries, "The Last Dance," focuses on Jordan and the Chicago Bulls' dynasty in the 1990s. But it also touches on the one outlying season of "His Airness" on the pro baseball diamond.
Jordan played right field in 1994 for the Birmingham Barons of baseball's Class AA Southern League – the same level as the Richmond Flying Squirrels. The Barons were a farm club of the Chicago White Sox.
Anticipating a season of baseball, Jordan worked out in the indoor batting cage at Chicago's Comiskey Park during winter 1994 with some White Sox players.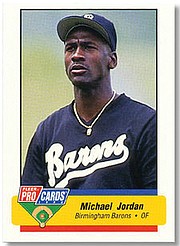 In Birmingham, he wore jersey No. 45, the same number he sported more than a decade earlier for Laney High School in Wilmington, N.C.
In 127 games, he hit .202 (88-for-436) with 17 doubles, one triple, 51 runs batted in and three home runs. He stole 30 bases in 48 tries.
Shaky defensively and inconsistent at the plate, Jordan made 11 errors and struck out 114 times.
Following the Barons' season, he hit .252 for the Scottsdale Scorpions in the Arizona Fall League.
Jordan retired from baseball soon after to rejoin the Bulls and lead the franchise to three more NBA crowns.
While he was in Birmingham, the Barons shattered their season attendance record, drawing 467,867 fans to the Hoover Met complex. Likewise, the Southern League prospered, setting a record attendance of 2.4 million fans.
Jordan helped the Barons acquire a $350,000, 45-foot, 34-seat bus that came to be known as the "JordanCruiser." All Class AA travel is via bus.
While playing for the Barons, Jordan lived in an upscale gated community called Greystone in the Birmingham suburb of Hoover, adjacent to a golf course. Among his golfing partners was ex-NBA great Charles Barkley.
After games, Jordan was often spotted at A.J.'s, a sports bar, and at Sammy's Adult Entertainment, a topless gentleman's club.
It has been noted he also developed a taste for grits.
While Jordan played for Birmingham, his actual contract was with the Nashville Sounds, the White Sox's AAA
farm club. At the time, he was still earning about $4 million annually from the Bulls.
Considered "one of the guys," Jordan engaged in friendly pickup basketball games with teammates at manager Terry Francona's apartment complex.
Between games, Jordan was the focal point of a national television advertisement for Ball Park Franks.
So why the baseball experiment?
Theories include he was burned out with hoops; he was honoring his deceased father, James, who always wanted his son to play baseball; and rumors of a gambling addiction that may have persuaded him to escape the NBA spotlight.
One more theory: He was a classic case of "If you tell me I can't do something, I'm going to show you I can."
While Jordan brought success to the box office, it didn't carry over to the field. The Barons finished nine games under .500.