Personality: Amia Aaryn Graham
5/28/2020, 6 p.m.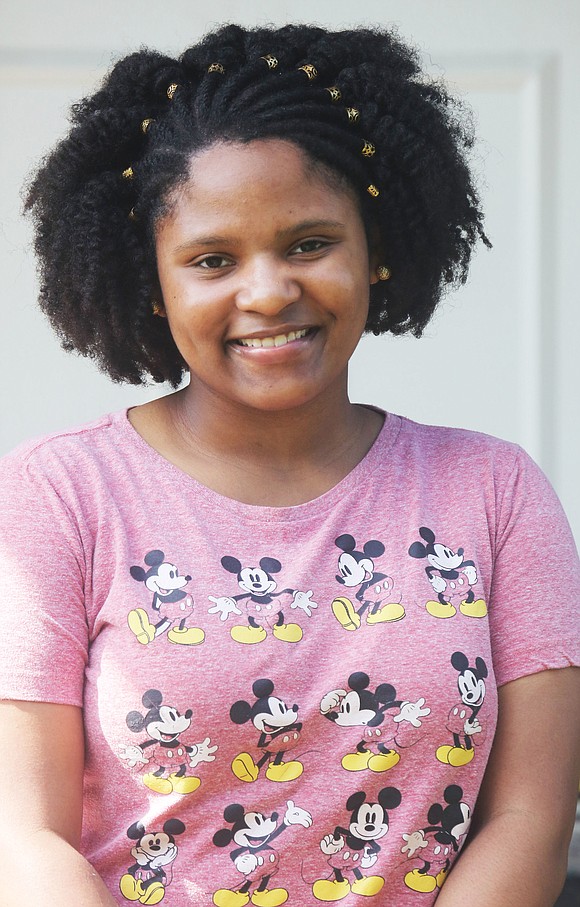 She says she's grateful for the alternative graduation because "a lot of people don't get to celebrate. All three years our class had fun and we got our work done."
This time, Amia says, has been unforgettable, life-changing, character-building and memorable.
Her message to inspire fellow graduates of the Class of 2020?
"Keep your head up. Keep striving to do your very best. We know perseverance. We are the most resilient class, so keep pushing."
Meet Richmond Public Schools' top valedictorian and this week's Personality, Amia A. Graham:
Latest honor: Earning the super distinction of being No. 1 among all 2020 honor graduates for Richmond Public Schools.
GPA: 4.9677.
High school: Thomas Jefferson High School.
Size of your senior class: 103 students.
Extracurricular activities: Marching band, Robotics, Key Club, Future Business Leaders of America, Recycling Club, Science Club and National Honor Society.
Leadership roles: Drum Major/Section Leader, Marketing and Fundraising Team Lead, President, Treasurer, Participant, Captain.
Parents' names and occupations: Tomeka Graham, a vol- untary services specialist, and Aaron Graham, a chef.
Sibling: Sister, DeJia Graham, 16.
Date and place of birth: Nov. 28 in Richmond.
Current residence: Richmond.
Reaction to valedictorian honor: Shocked.
Family's reaction: Proud.
Main point I will make in valedictory address: Perseverance and resilience are the keys to success.
Universities that made scholarship offers with amounts: Too many to list.
Total amount: More than $550,000.
The university I selected and why: University of Virginia. I fell in love with their nursing program.
How attitude figures in scoring high: You have to believe that you can achieve the goal you set for yourself or you will never succeed.
What motivates me to study:Making myself and others proud of my academic accomplishments.
How much time I devoted to study: An inconceivable amount.
What really makes me smart: I ask for help at school when I need it, especially if I am having trouble understanding a concept.
A good teacher is: Patient and loves their job.
Career goal: Becoming a certified nurse midwife, a nurse practitioner and opening my own birthing center.
Ultimate ambition: To be successful and happy with my life.
The secret to earning "A's": Asking for help when you need it and putting in the time and effort of studying.
Biggest adjustments I've made during COVID-19: Scheduling my days to be productive.
Silver lining of this pandemic for you: I am learning more about myself because I have no obligations to anyone else anymore.
Most unforgettable experience during high school: Leading the marching band in chants during football games.
Teacher who influenced me the most: Several of my teachers have greatly impacted my life and I cannot think of just one. They each spent time getting to know me not just as a student but as a person as well and wanted the best for me.
Hobbies: Reading, listening to music, watching movies, practicing my instruments and word searches.
A perfect day for me: Sitting in my living room with my best friend watching movies, talking and just having fun together.