Mayor Stoney claims victory nearly 24 hours after polls close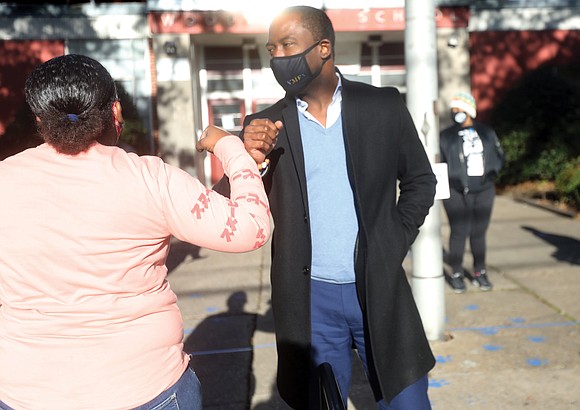 It took an extra day, but Mayor Levar M. Stoney finally could claim victory in his bid for re-election to a second, four-year term.
Based on unofficial results released Wednesday, the mayor won the most votes citywide, and in six of the nine council districts, to outdistance his four challengers.
The results reflected the accuracy of the polls in the contest that the Free Press reported in July and October, which showed the mayor leading and likely to win outright.
As was the case four years ago when he won his first term, Mayor Stoney failed to win a majority of votes cast. Instead, he relied on a fractured opposition to gain victory.
The city's 39-year-old chief executive won 39,934 votes, or 38 percent, of the 104,000 cast in the race, with a major share packed into the districts he won— the 3rd, 4th, 6th, 7th, 8th and 9th. These districts have the city's largest African-American and Latino populations.
"Thanks to you and your hard work and dedication," Mayor Stoney wrote in a statement issued to supporters around 6:30 p.m. Wednesday, "I'm humbled to be Richmond's mayor for the next four years."
The big surprise of the contest was the showing of Alexsis D. Rodgers, 29, an advocate for domestic workers. Largely unknown before the race, she surged to win two districts, including opponent Kim B. Gray's 2nd District home base and the 5th District, which the mayor won four years ago.
Unofficial results show Ms. Rodgers, who appears to have been a favorite with younger voters, finishing second in the contest, with 27,658 votes or 26.4 percent.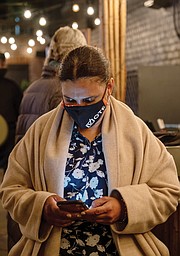 Ms. Gray, 50, who started out with more name recognition as the 2nd District representative on City Council, faded to third with 27,243 votes, or 25.9 percent. She managed to capture the 1st District.
Attorney M. Justin Griffin, 31, received only 7,455 votes, or 7 percent of the total, and came in fourth in his home base, the 4th District. Businesswoman Tracey V. McLean, 48, garnered only 1 percent of the total vote cast.
None of Mayor Stoney's rivals had issued statements of concession or congratulations as of Free Press deadline. Ms. Rodgers issued a statement shortly after 5 p.m. Wednesday saying that she was waiting patiently with her supporters for confirmed results.
Mayor Stoney's path to victory was a bit different from 2016 when he won the 2nd, 3rd, 5th, 6th and 7th districts. But his vote total in 2020 was only slightly higher than the approximately 36,000 votes he won to gain his first term.
Still, Mayor Stoney was upbeat. Anticipating victory for the Democratic standard bearers in the presidential race, he stated in his victory message, "I'm ready to move forward with this new administration.
"I know the road hasn't been easy, but if we work together there's nothing we can't accomplish. I'm not done fighting for a city built on equality and justice and building up our public schools," he continued.
"Today, we celebrated. Tomorrow, we'll get back to work to make Richmond the best city it can be."