Liberty University beats Virginia Tech in last second 51-yard field goal
Fred Jeter | 11/12/2020, 6 p.m.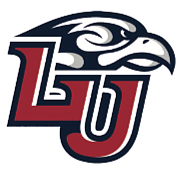 There's a new pecking order in Virginia college football.
At least for now, the road to "Virginia's Finest" travels through — not Blacksburg, not Charlottesville — but Lynchburg.
The Liberty University Flames defeated Virginia Tech 38-35 last Saturday at Lane Stadium in Blacksburg, improving to 7-0 — 2-0 against Atlantic Coast Conference opponents counting the team's win at Syracuse — and gathering more momentum for national rankings and respect.
Liberty was ranked No. 25 by The Associated Press before the game.
Liberty beat Virginia Tech in true Hol- lywood fashion — on a 51-yard field goal by Alex Barbir with one second left in the game. It was the longest kick of Barbir's career.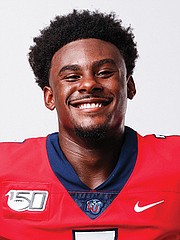 The victory was no fluke.
Spurred by quicksilver quarterback Malik Willis, Liberty racked up 29 first downs, 466 total offense yards and was forced to punt just twice.
Willis, a transfer from Auburn University, ran 19 times for 108 yards and passed for 217 yards on 20-for-30 accuracy with three touchdowns and no interceptions.
Liberty's "Look at me!" spotlight season continues Saturday, Nov. 14, with a noon kickoff in Lynchburg against Western Carolina University. Liberty has won 10 straight games at Williams Stadium on its campus and is heavily favored in the matchup against Western Carolina.
On Saturday, Nov. 21, the Flames travel to Raleigh, N.C., for a crack at another ACC opponent, North Carolina State University.
Liberty has won 12 straight games — seven this season and five to end the 2019 campaign.