City Council committee tanks resolution banning police use of tear gas to disperse crowds
10/1/2020, 6 p.m.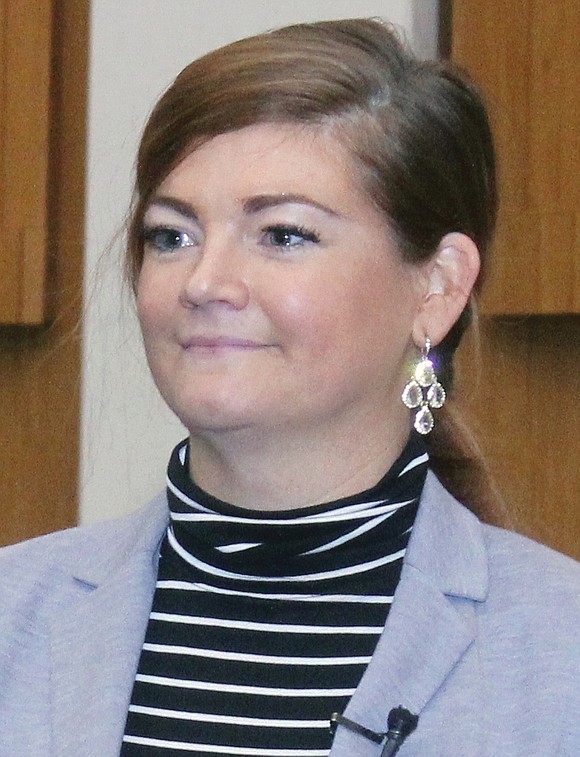 Richmond Police will continue to be able to use tear gas and other non-lethal deterrents to disperse crowds of protesters as has happened in recent months.
The push to halt the deployment of tear gas, pepper spray, rubber bullets and similar deterrents to disperse protests appears to have died Tuesday in Richmond City Council's Public Safety Committee.
Committee chairwoman Reva M. Trammell, 8th District, teamed with mayoral candidate and 2nd District Councilwoman Kim B. Gray on Tuesday to recommend the full council strike the proposal.
In response to a Free Press query about her vote, Ms. Gray stated, "If you ban non-lethal options, we are only left with nothing or lethal options.
Fifth District Councilwoman Stephanie A. Lynch, one of the two patrons of the resolution to ban non-lethal deterrents to disperse crowds, cast the lone vote of support for the legislation.
As presented, the resolution requested that Lenora Reid, Richmond's interim chief administrative officer, "require the Richmond Police Department to develop policy revisions governing the use of certain non-lethal and less-lethal weapons to ban the use of such weapons for control of unlawful assemblies."
Before the vote, Richmond Police Chief Gerald M. Smith, who has said he opposes an outright ban, said he understands the concerns about deploying tear gas, pepper spray and rubber bullets.
He told the committee that the policy he has put in place requires officers to issue three warnings of an unlawful assembly before deploying crowd dispersal measures.
Chief Smith said the department is initiating more training of officers in the proper use of those weapons and that he is strengthening the command-and-control to ensure that higher-ranking officers are making the decision to use such weapons.
He said the department would seek to ensure there is water at the scene to enable those affected to wash off gas and spray.
He also told the committee that he would seek to ensure that children, pregnant women and people who are medically fragile are not subjected to tear gas, although he did not explain how he would accomplish that. However, he said police would make a greater effort to coordinate with the Fire Department and Richmond Ambulance Authority to ensure emergency medical technicians are at the scene.
Ms. Lynch said after the meeting she was "going to try and flip the votes" in order to get the resolution before the full nine-member City Council at the Oct. 12 meeting. "I know it won't be easy."
Ms. Lynch and 9th District City Councilman Michael J. Jones introduced the resolution in July after experiencing police use of tear gas during local demonstrations against police brutality and racial injustice. Both felt that police officers deployed tear gas instead of using de-escalation techniques with the crowd.
Mayor Levar M. Stoney and former Police Chief William C. Smith, whom the mayor ultimately dismissed, were forced to publicly apologize after some officers used tear gas on a crowd of peaceful protesters about 30 minutes before the start of a city curfew in early June.
Dr. Jones, who observed Tuesday's committee session, said he was concerned that two members of the committee took it upon themselves to recommend killing the controversial measure rather than sending it to the full council without recommendation so there could "be a fuller dialogue."
The measure had been introduced in July, but cancellation of committee meetings had delayed the hearing.
Dr. Jones noted that only three people objecting to a potential ban were called in to the public meeting to express their views. He said the committee did not hear any testimony from anyone who was tear-gassed and might support a ban or from others who were subjected to the fumes in their homes and apartments.
Both Dr. Jones and Ms. Lynch cited a Scientific American article that provided evidence that tear gas and other weapons such as bean-bag rounds, flash-bang grenades, pepper spray, rubber bullets and Tasers can cause serious injury or death.
In a statement included with the resolution, Dr. Jones and Ms. Lynch stated, "The patrons believe that a ban on the use of less-lethal weapons for control of an unlawful assembly will protect the lives and safety of individuals who may or may not be active participants in an unlawful assembly."