Richmond is finalist for All-American City Award
4/1/2021, 6 p.m.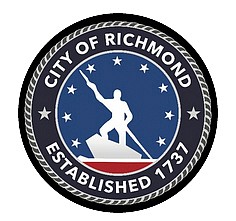 Richmond is a finalist for the 2021 All- American City Award, the National Civic League has announced.
Virginia's capital city is one of 20 cities the Denver-based league named as finalists. The designation will be presented to 10 of the communities following a virtual competition set to run June 7 through 9, the league stated.
Richmond's selection follows the announcement that Mayor Levar M. Stoney is on the short list for consideration for the World Mayor's Prize, which the international City Mayors Foundation presents every two years to recognize a city leader.
According to the National Civic League, Richmond and the other city finalists will gather a team of nonprofit leaders, business representatives, government officials and residents, includ- ing youths, to make a virtual presentation and participate in workshops and roundtables.
The league stated that its focus this year is on recognizing community efforts to build equity and resilience. During the competition, each of the teams is to showcase the efforts and engagement strategies being used in such areas as racial healing, disaster preparedness and recovery and the environment.
This is the 72nd edition of the awards program, noted the league, which a pro- gressive coalition led by Teddy Roosevelt, Louis Brandeis, Frederick Law Olmsted and Mary Munford founded in 1894 to promote professional local governance and advance civic engagement with the goal of creating thriving communities.
Richmond won the All-American City Award in 1950 and 1966.