Rufus A. Cosby, former head of transit union local, dies at 78
4/1/2021, 6 p.m.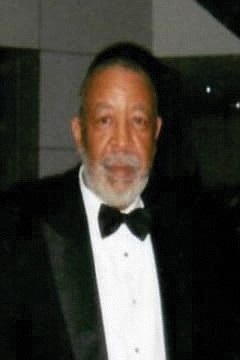 Rufus Alexander Cosby, former president of GRTC's union, has died.
The Richmond native died Friday, March 19, 2021, his family said. He was 78.
His life was celebrated Tuesday, March 30, in the chapel of Scott's Funeral Home in North Side, with burial at Forest Lawn Cemetery.
A career driver in his hometown, Mr. Cosby for 10years led Local 1220 of the Amalgamated Transit Union that represents drivers, cleaners and mechanics of the regional public transit company.
Active in the union, he served as secretary and treasurer before being elected to the top post. He also represented Local 1220 on the Richmond Regional Labor Council.
Current drivers remember him as a committed president who served with integrity.
Mr. Cosby started driving for GRTC after graduating from Armstrong High School and serving in the U.S. Air Force for five years.
After retiring from GRTC after 28 years, he drove for five years for Victory Travel.
He also was a doting father, said his daughter, Robin Cosby. "He was an excellent provider and protector. We never had to worry about a thing. He always gave sound advice, but yet had a listening ear," she said. "He was a perfect gentleman. He opened doors for women and removed his hat indoors. He was what a man should be, and my sister and I will forever love him."
Mr. Cosby also was a member of Mount Olivet Baptist Church and sang bass in the church's Male Chorus. Later, he sang in the Trinity Choir of Alfred Street Baptist Church in Alexandria.
In addition to Ms. Cosby, survivors include another daughter, Valerie Person; a sister, Alethia Elam; and two grandsons.