Stanford women win title for first time since 1992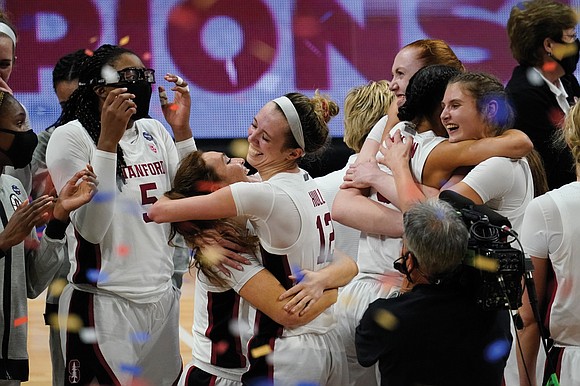 Instead of home sweet home, let's hear it for "Home Sweet Hotel."
That could be the theme for Stanford University's women's basketball team that defeated the University of Arizona 54-53 for the NCAA title last Sunday.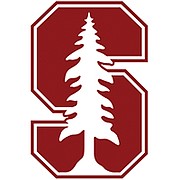 En route to the finals, The Cardinals spent some 86 days away from their own bedrooms and gymnasium due to COVID-19 restrictions.
Santa Clara County, Calif., shut down all contact sports in November, leaving Stanford to fend for itself for practices and games. Many of the team's home games were rescheduled as road games.
After months of a nomadic existence, The Cardinal found cozy accommodations at San Antonio's Alamodome, where the entire three-week women's NCAA Tournament was played in a "bubble."
"It's been a long, difficult journey being on the road, sleeping in hotels, living out of your bags," said Haley Jones, who was named Most Outstanding Player.
In a thrilling finish that left both sides breathless, Coach Tara VanDerveer's squad won its first NCAA crown since 1992.
Arizona star Aari McDonald missed a heavily contested 3-pointer at the game's final buzzer that would have given the Wildcats their first-ever title.
"It was the longest second," Coach VanDerveer said about the time between McDonald releasing the shot and the time it bounded off the back of the rim. "That's how basketball is. If you've got a faint heart or a weak stomach, then don't coach."
Richmond native Anna Wilson played a key role defensively throughout for Stanford, matching strides with McDonald all over the floor.
On the climactic play, it was Wilson, along with teammates Lexie Hull and Cameron Brink, who forced McDonald to take an awkward, falling-backward heave as time expired.
Wilson is the sister of NFL Seattle Seahawks quarterback Russell Wilson, who was in attendance. After watching his sister's victory, he gave her a shoutout on social media: "Drive. Will. Passion. Energy. You've earned it all through hard work, leadership, prayer, & immeasurable Faith. I Love You Anna Wilson. I Love You Champ."
During the game, Wilson was assigned to guard the left-handed McDonald, who had scored a record 37 percent of her team's points throughout the tournament.
McDonald finished with 22 points, but she made just five of 21 shots from the field. Wilson, the Pac-12 Co-Defensive Player of the Year, made sure every McDonald shot was challenged.
Earlier in the second half, Wilson left the game after bumping knees with an opponent. She went to the locker room for treatment and came back moments later, ready to roll.
Overall, Wilson had five points, four rebounds, three assists, one steal and four fouls in 31 intense minutes.
Jones, a 6-foot-1 sophomore, played like her waist-length braids were on fire, scoring 17 points (8-for-14 from the field) and snag- ging eight rebounds.
Like Wilson, who attended Collegiate School in Henrico County, Jones has a Virginia connection as well. Jones' first cousin, former Olympian and WNBA star DeLisha Milton-Jones, is head women's coach at Old Dominion University in Norfolk.
This marked the first Final Four in which there were two Black head coaches, South Carolina's Dawn Staley and Arizona's Adia Barnes. Staley, the former University of Virginia basketball great, coached South Carolina to the 2017 NCAA championship.
Dana "Pokey" Chatman coached Louisiana State University to three straight Final Fours in 2004, 2005 and 2006. Coach Carolyn Peck took Purdue to the Final Four in 1999 and Coach C. Vivian Stringer guided Cheyney State to the title game in 1982.
Coincidentally, Peck was among the ESPN analysts for this year's tournament.