Armstrong coach, educator, counselor Moses Norrell dies at 83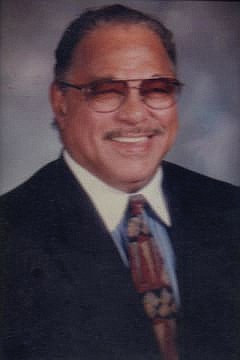 Moses Alphonso "Sporty" Norrell III, a football coach, educator and guidance counselor for 42 years at his alma mater Armstrong High School, has died.
Mr. Norrell died Sunday, Aug. 1, 2021, eight months after his wife, Laura Yvonne "Lolly" Norrell, succumbed to illness, the family said. He was 83.
The couple's lives were celebrated at a joint funeral service on Friday, Aug. 20, at Rising Mount Zion Baptist Church. The pastor, Dr. Roscoe D. Cooper III, officiated and delivered the eulogy for the couple, for whom final tributes were delayed because of the pandemic.
A star quarterback for Armstrong High and at Virginia State University, Mr. Norrell began his career with Richmond Public Schools around 1960 after graduating from VSU with a degree in physical education. He later earned a master's in guidance counseling from the University of Akron in Ohio.
At Armstrong, he returned to the gridiron as a coach and served as the offensive coordinator for the Wildcats while also holding full-time positions at the school. He retired in 2002. His family noted in the program that "countless young men and women shared the sentiment that without his influence and assistance, they would not be who they are today."
Mr. Norrell also was an avid tennis player. He also was a former president and member of Club 533.
Survivors include a son, Mark A. Norrell; a daughter, Dr. Lavdena A. Orr; and three grandchildren.