Former President Obama, First Lady Jill Biden, other big-name Dems to stump for McAuliffe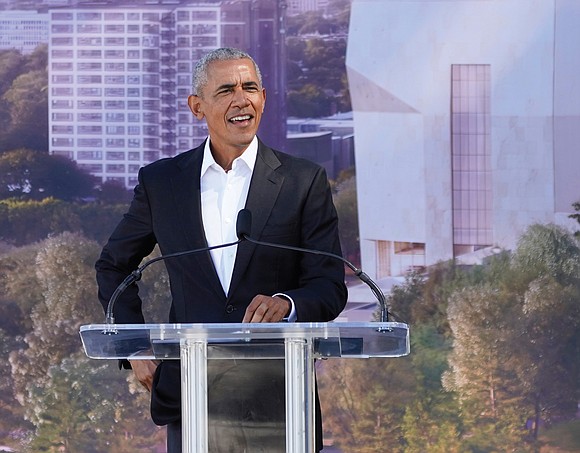 Former President Obama and other prominent Democrats are headed to Virginia in a bid to rally voters for the party's candidate for governor, Terry McAuliffe.
The rush of help is coming as Republicans privately boast that GOP gubernatorial candidate and Donald Trump surrogate Glenn Youngkin is poised to lead the first Republican sweep of Virginia's three top offices.
Polls indicate the race for governor is neck and neck heading toward the final stretch to Election Day on Tuesday, Nov. 2.
President Obama is scheduled to campaign in Richmond on Saturday, Oct. 23, nine days before the high-stakes election that could end the Democrats' eight-year reign in the Governor's Office. Details on the time and place of President Obama's campaign visit were not available Wednesday.
Other high-profile Democrats who plan to campaign with Mr. McAuliffe include First Lady Jill Biden, who is scheduled to join Mr. McAuliffe at a campaign stop at Dorey Park and Recreation Center in Eastern Henrico County at 6 p.m. Friday, Oct. 15.
On Sunday, Oct. 17, Atlanta Mayor Keisha Lance Bottoms will be in Richmond to campaign for Mr. McAuliffe, a former governor who is seeking to win a second term. She will join Richmond Mayor Levar M. Stoney in speaking at three unnamed Richmond churches, followed by a "Souls to the Polls" event at 1 p.m. at the Richmond Voter Registrar's Office on West Laburnum Ave. and a 3o'clock canvassing kickoff in Chesterfield County.
During that time, Mr. McAuliffe will be headed to Norfolk to link up with voting rights activist Stacey Abrams, a former Georgia state representative and former gubernatorial candidate who founded Fair Fight Action to address voter suppression issues across the nation.
Ms. Abrams is to visit three churches in Norfolk on Sunday before Mr. McAuliffe arrives for a get-out-the-vote rally at Norfolk City Hall at 12:45 p.m. They also will attend a second voter mobilization event later that evening in Northern Virginia.