Super Tuesday
Virginians to vote in presidential primaries March 1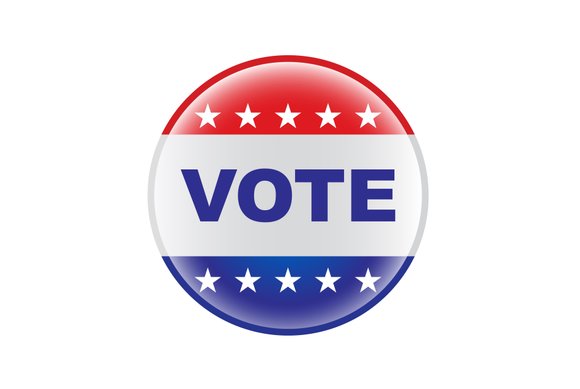 Now it is up to the voters.
Next week, Virginians will help pick the Democratic and Republican nominees for president.
The presidential primary elections for both parties are scheduled for Tuesday, March 1, in the Old Dominion, with polls open from 6 a.m to 7 p.m. in Richmond and across the state.

On the Democratic side, Hillary Clinton, a former U.S. secretary of state under President Obama who previously served as a U.S. senator from New York, is battling U.S. Sen. Bernie Sanders of Vermont for the right to carry the party banner into the fall election.
Sen. Sanders stumped in Norfolk on Tuesday and Mrs. Clinton's husband, former President Bill Clinton, addressed a Richmond audience Wednesday night to urge support for his spouse. He spoke at the Hippodrome Theater in Jackson Ward around 7 p.m. after making a morning campaign stop in Northern Virginia.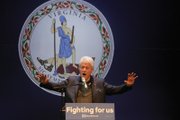 So far, Mrs. Clinton has won in caucuses in Iowa and Nevada, while Mr. Sanders won a primary in New Hampshire. South Carolina voters will make their choice in a Democratic primary Saturday.
On the Republican side, billionaire businessman Donald Trump will be seeking to pump up his front-runner status for the GOP nomination with a win in Virginia. At this point, he has won in primaries in New Hampshire and South Carolina and the GOP caucus in Nevada heading into next week's Virginia primary.
He has four rivals who are still trying to catch him, including U.S. Sen. Ted Cruz of Texas, who beat Mr. Trump in Iowa, and three others who have no wins yet, U.S. Sen. Marco Rubio of Florida, Ohio Gov. John Kasich and retired pediatric neurosurgeon Ben Carson.
The GOP primary ballot in Virginia will include the names of candidates who already have dropped out, such as former Florida Gov. Jeb Bush and New Jersey Gov. Chris Christie.
Gov. Kasich held a town hall Monday at Virginia Commonwealth University in seeking votes.
The most recent polls in Virginia indicate that Mrs. Clinton and Mr. Trump lead in their respective races.
If endorsements count, Mrs. Clinton is well ahead of her rival. Most of the state's elected Democratic officials are backing her, including 14 of the 18 members of the Virginia Legislative Black Caucus, Gov. Terry McAuliffe, Richmond Mayor Dwight C. Jones, U.S. Sens. Mark Warner and Tim Kaine and the three Democratic members of the U.S. House of Representatives, including Congressman Robert C. "Bobby" Scott, the lone African-American in the state's Washington delegation.
Endorsements are far more split among Republicans, although Mr. Trump has garnered almost none from Virginia's Republican elected officials.
The political spotlight will only be so bright on Virginia as this will be just one of a number of contests on Super Tuesday, as March 1 is known in political circles.
Nine other states, ranging from Alabama to Minnesota and Arkansas to Massachusetts, also will be holding presidential primaries that same day. Georgia, Oklahoma, Tennessee, Texas and Vermont are the other states with primaries.

Democrats also will be caucusing on presidential picks in Colorado and American Samoa, with Republicans holding caucuses in Alaska, North Dakota and Wyoming.