9/11 touring exhibit gives insight into terrorist attacks, plays tribute to fallen
10/21/2021, noon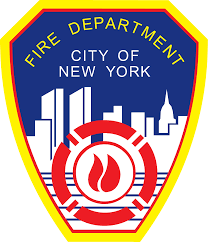 A free traveling exhibit paying tribute to those who lost their lives in the Sept. 11, 2001, terrorist attacks will be on display in Richmond through Monday, Oct. 25.
The 9/11 Never Forget Mobile Exhibit, created by the Stephen Siller Tunnel to Towers Foundation, includes artifacts such as steel beams from the World Trade Center twin towers in New York that were downed in the attacks, documentary videos and recordings of first responder radio transmissions.
Interactive guided tours will be conducted by firefighters from the New York Fire Department providing firsthand accounts of the day and its aftermath.
The aim is to further educate people across the country about the events of that tragic day in which 2,996 people were killed and thousands of others were injured in the coordinated attacks by terrorists hijacking commercial airliners and crashing them into the two towers at the World Trade Center in New York and the Pentagon outside Washington, D.C.Afourth plane intended for a target in Washington crashed in Shanksville, Penn., after passengers revolted against the terrorists.
More than 340 members of the New York Fire Department lost their lives in the rescue efforts.
The 1,100-square-foot exhibit, set up inside a high-tech, 83-foot tractor-trailer, will be open in the parking lot outside Rosie's Gaming Emporium, 6807 Midlothian Turnpike, in South Side.
Days and times for the free exhibit are 9 a.m. to 2 p.m. and 4 to 8 p.m. Thursday, Oct. 21, and Friday, Oct. 22; 11 a.m. to 7 p.m. Saturday, Oct. 23; noon to 6 p.m. Sunday, Oct. 24; and 9a.m.to2p.m.and 4 to 8p.m. Monday, Oct. 25.
The Stephen Siller Tunnel to Towers Foundation honors the sacrifice of Mr. Siller, a firefighter with Brooklyn, N.Y.'s Squad 1 who died on Sept. 11, 2001. More than 500,000 visitors in nearly 50 states and Canada have toured the exhibit since its creation in 2013.