Actor Tony D. Cosby, who portrayed Dr. Martin Luther King Jr in area productions for decades, dies at 66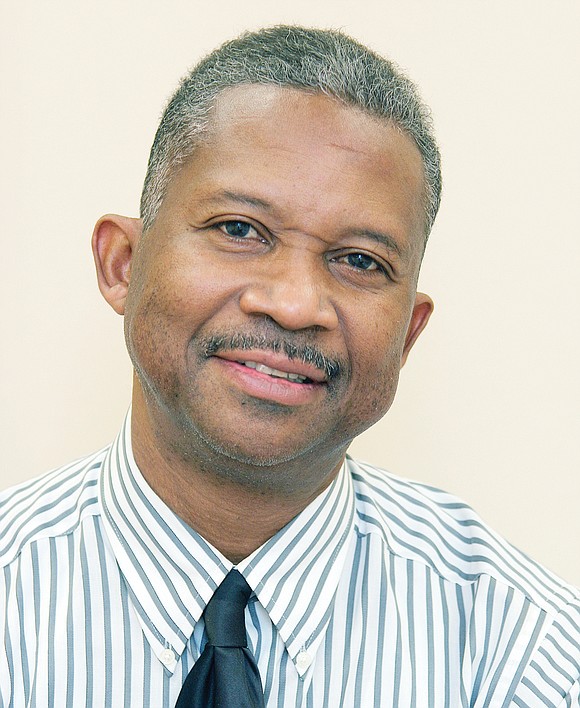 For more than 35 years, Tony Darnell Cosby portrayed Dr. Martin Luther King Jr. for audiences in the Richmond area and beyond.
Mr. Cosby made his living delivering the oratory of the assassinated civil rights icon, most notably the famed "I Have a Dream" speech that electrified the nation in 1963 and continues to resonate.
Mr. Cosby made numerous appearances during Black His- tory Month in February, but also said in previous interviews that he had bookings year-round before the pandemic hit and closed churches, theaters and other venues where he typically appeared.
"To many in the community, he was affectionately known as 'our very own Dr. King,' "his family stated.
Mr. Cosby's artistic contributions to the community are being remembered following his death on Monday, Aug. 23, 2021. He was 66.
A playwright as well as an actor, Mr. Cosby's life was celebrated Tuesday, Aug. 31, at the March Funeral Home Laburnum Chapel. He was interred in Washington Memorial Park in Sandston.
A Richmond area native who studied acting at Bowie State University in Maryland, Mr. Cosby said he began performing Dr. King's words in plays but got his start as a re-enactor in 1983 when he was asked to deliver the speech at a Baptist church.
In past interviews, Mr. Cosby recounted that he prepared himself by listening to tapes and reading books on Dr. King and following the advice of an acting instructor at Bowie State that the audience would "believe whatever you believe."
He said the response to his performance was so enthusiastic that he was able to eventually make it a full-time occupation. Mr. Cosby never pretended that he looked like Dr. King, a tall, powerfully built man. But when he took the stage, Mr. Cosby could convince an audience with his ability to adopt Dr. King's verbal cadence, inflection and sound.
But mostly, he once said, it was the audience and the connection each person listening has to the events of the past and to current events that made Dr. King's words as vital today as they were when they were delivered.
The Rev. Tyler C. Millner, co-founder of Richmond's annual Community Learning Week celebration of Dr. King's life and legacy that is now known as Living the Dream, lauded Mr. Cosby's professionalism and dedication.
Portraying Dr. King, Mr. Cosby "was truly a shining star in the beginning years of (Community Learning Week) starting in 1978," Rev. Millner wrote. "The tone for the weeklong activities was set by Mr. Cosby's performance. Not only his voice, but also his dress ... and demeanor conveyed sincerity and devotion — sentiments the CLW founders were committed to fostering and promoting in Central Virginia with celebrating the beloved Dr. King."
Mr. Cosby's survivors include his daughter, Kristin D. Cosby; his mother, Shirley Cosby; a sister, Sheree Taylor; two brothers, Willie D. "Kake" Cosby IV and George "Butch" Cosby; and two grandchildren.