30th Annual Down Home Family Reunion slated for Sept. 12 at Kanawha Plaza
9/9/2021, 6 p.m.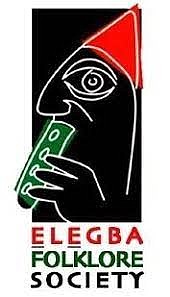 The Legendary Blue Notes will headline a revived Down Home Family Reunion that returns this weekend, but at a new location in Downtown, it has been announced.
Sidelined last year by the pandemic, the 30th edition of the festive celebration of African-American folklife will take place 2 to 7 p.m. Sunday, Sept. 12, at Kanawha Plaza, 701 E. Canal St., according to Janine Bell, director of the presenting group, the Elegba Folklore Society.
The featured Legendary Blue Notes are keeping alive the soul sounds of the late Harold Melvin, who, along with singer Teddy Pendergrass, made the Philadelphia group a top act in the 1970s.
Led by Arthur "Sugar Bear" Aiken, the quartet tours around the country performing "If You Don't Know Me By Now," "The Love I Lost," "I Miss You," "Wake Up Everybody" and other songs that continue to resonate.
The entertainment also will include music from the Washington-based Sahel Band and Another Level featuring "James Brown," along with traditional African dance from the Elegba Folklore troupe, Ms. Bell stated.
The event is open to the public and will include folkloric demonstrations, games and other activities for children, a heritage market, community service informa- tion and food offerings, Ms. Bell noted.
No coolers, pets or tents are allowed.
Sponsors include the City of Richmond, CultureWorks, the Capital Area Health Network, Dominion Energy, Wells Fargo, Richmond Department of Parks, Recreation and Community Facilities and Richmond Memorial Health Foundation.
Details: Elegba Folklore Society, www.efsinc.org or (804) 644-3900.