Howard University gets beat by UR; heading to Maryland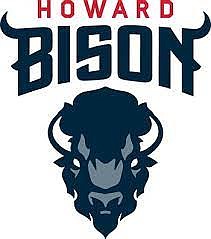 It's out of the frying pan and into the fire for Howard University's Bison.
After losing at the University of Richmond 38-14 on Saturday, Sept. 4, HU now faces an even more difficult assignment — the University of Maryland.
The game is Saturday, Sept. 11, with kickoff at 7:30 p.m. at Capital One Field at Maryland Stadium.
Like Howard, UR competes in the NCAA FCS division. Maryland plays on the top shelf, the FBS. Howard lost 79-0 at Maryland in 2019.
Before 7,048 fans at UR's Robins Stadium, the Bison did enjoy some bright moments. Quarterback Quinton Williams passed for 226 yards and Jarett Hunter ran 12 times for 93 yards, including a 30-yarder.
UR outgained the Bison 530 yards to 348, and had 28 first downs to Howard's 14.
Howard's first home game will be Saturday, Sept. 18, against Hampton University.