UR wallops NSU; HU beat by W&M
Fred Jeter | 9/16/2016, 6:59 p.m.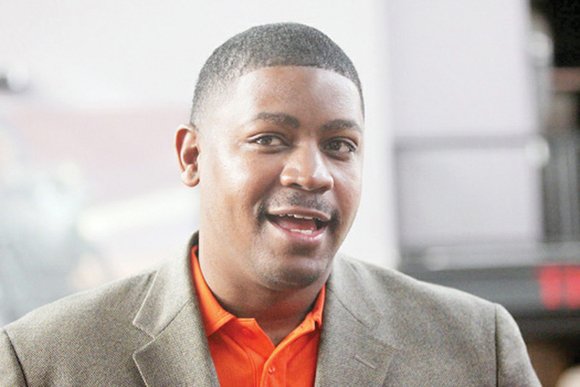 Life on the visitors' side of Robins Stadium didn't go well for former University of Richmond football Coach Latrell Scott.
In his first trip back to UR, since he coached there six years ago, Coach Scott — now head football coach at Norfolk State University — had little to smile about last Saturday.
Coach Scott's Spartans were walloped 34-0 by the Spiders, an FCS national championship contender. NSU was held to just seven first downs and 126 yards offensively.
Defensively, the Spartans had their moments.
Terrell Reid had two sacks and broke up two passes. Sandy Chapman was credited with 10 tackles.      
The University of Richmond, now 2-0, was coming off a bold-letter win at the University of Virginia. NSU, 1-1, struggled to beat Elizabeth City State University in its Labor Day Classic opener.
Coach Scott was the UR head coach in 2010. He was also a Spiders assistant coach from 2005 to 2007 when UR played at City Stadium.
A brighter horizon may not appear this week for NSU. The team is heading to Williamsburg on Saturday, Sept. 17, to play the College of William & Mary, another FBC heavyweight. The kickoff is 6 p.m. in Zable Stadium. The Tribe is ranked No. 13 in the FBS.
Last Saturday, W&M defeated Hampton University 24-14.
HU's Yahkee Johnson, a former L.C. Bird High School standout, ran for 115 yards on 12 carries. Pirates quarterback Jay Williams completed 22 passes for 184 yards.
HU travels to Washington on Saturday, Sept. 17, to face MEAC opponent Howard University at 3:30 p.m.