Faith helped police sergeant through childhood trauma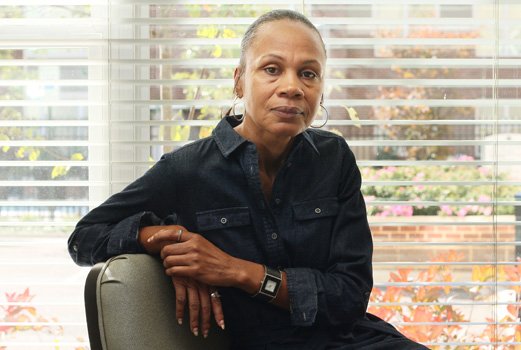 Richmond Police Sgt. Carol Adams says not a day goes by that she doesn't have flashbacks of her father viciously beating her mother.
"Since I was 5 years old, I remember the sounds of him hitting her," she told a rapt audience recently at Faith and Family Church in Chesterfield County.
"He drank a lot and he was a bully," she continued. "My mother could not drive anywhere without him. He controlled her by controlling her finances. He would beat her on Friday, then give her money to go shopping on Saturday."
Sgt. Adams said the beatings became "more and more aggressive." She remembers her father threatening to kill her mother while they were out in public.
Choking back tears, she talked about the night of Dec. 30, 1980, when her father, Arthur Adams, shot and killed her mother, Orine, in their Church Hill home. They had been married 17 years.
"My aunt had dropped off some Christmas presents," Sgt. Adams recalled. "My mom dressed up to go out with some girlfriends. My father didn't say, 'You can't go,' as he usually did.
"She came home about 11:30 and went into the next room. Between the walls, I heard, 'Pow! Pow! Pow! Pow! Pow!'"
The tragic night forever marred the life of Sgt. Adams and her younger sister.
"I was a happy-go-lucky, 17-year-old teenager who was going to join the Air Force and I ended the night as an orphan," she told the church audience.
Sgt. Adams said she only began sharing her story about domestic violence after she became a police officer.
She said after holding inside her feelings of pain and anguish for so long, she learned "it's important to talk openly. The key to helping others is communication."
That's why she said she talks to church groups, student groups, civic groups and others about her experiences. She spoke at 10 events during Domestic Violence Awareness Month in October.
That's also why she founded The Carol Adams Foundation in 2013.
Its mission: To provide emergency assistance to women and children who are victims of domestic violence.
The foundation is hosting a fashion and entertainment fundraiser 7 to 10 p.m. Saturday, Nov. 29, at the Trinity Family Life Center, 3601 Dill Road in Henrico County.
"People who suffer from domestic abuse are scarred," she said. "They are living in horrible households behind closed doors."
Her father took a plea deal in the murder of her mother, and was sentenced to seven years in prison, with five suspended, she said. He served only 18 months behind bars with good behavior credit, she said.
She said she later forgave her father and was by his bedside when he died of cancer in 2002.
"Forgiveness is the key," she said, because without it, "you will never be free. The Bible says to honor your mother and father. I could not hate my father."
Sgt. Adams credits her faith with helping her through the tough times. "God has taken care of me and kept me on track," she said.
She also said she left her first husband because he "showed signs that he was a domestic abuser."
Sgt. Adams graduated from Maggie Walker High School in 1981 and earned a bachelor's degree in human resource management from the University of Richmond in 2010.
She worked seven years with the Richmond Sheriff's Department before joining Richmond Police 17 years ago. She now oversees six staff members in the Community Care Unit that develops and implements crime prevention programs and speaks with community groups and businesses about crime prevention.
Tickets for the Carol Adams Foundation event are $50.
Details: (804) 218-2866.
The foundation has a domestic violence hotline for those who need help: (800) 838-8238 or (804) 908-4357.