Eddie Murphy to receive top humor prize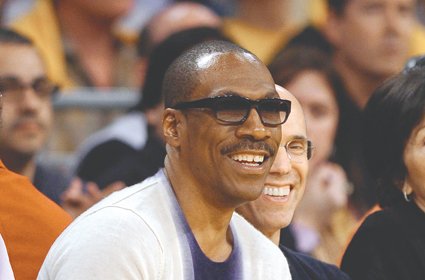 Associated Press
WASHINGTON
Eddie Murphy, famous for his standup routines, films and his early breakout on television's "Saturday Night Live," will be awarded the top U.S. prize for humor this year by the John F. Kennedy Center for the Performing Arts, officials announced last week.
Mr. Murphy, 54, will receive the Mark Twain Prize for American Humor on Oct. 18. The humor prize honors those who influence society in the tradition of Samuel Clemens, the writer, satirist and social commentator better known as Mark Twain.
Through his work, Mr. Murphy "has shown that like Mark Twain he was years ahead of his time," said Kennedy Center President Deborah Rutter.
In a written statement, Mr. Murphy said he is deeply honored by the recognition and to join the list of past recipients of the Twain Prize. Past honorees include Jay Leno, Carol Burnett, Tina Fey and Whoopi Goldberg.
Mr. Murphy has had a "consistently brilliant comedic career" in many different aspects of comedy, said Cappy R. McGarr, one of the humor prize show's executive producers.
"He is truly a transformative comedian and humorist," Mr. McGarr said. "Like Mark Twain, he talks about provocative issues and he is really, really funny while doing it.
Mr. Murphy's films have been among the highest-grossing comedies, including "48 Hours," "Trading Places," "Dr. Dolittle" and "Coming to America." The entertainer has insisted he is retired now and only makes rare appearances.