Cleo Hill Sr., 77, CIAA star, first-round NBA pick, dies
Fred Jeter | 8/20/2015, 10:38 p.m. | Updated on 8/20/2015, 10:37 p.m.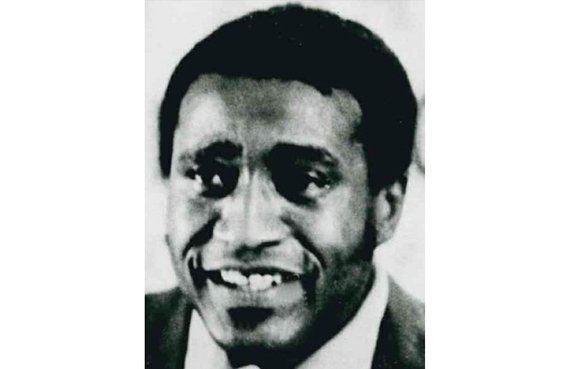 Cleo Hill Sr., one of the CIAA's all-time basketball greats, has died. He was 77.
Following a lengthy illness, Mr. Hill died Monday, Aug. 10, 2015, at his home in Orange, N.J.
The Newark, N.J., native was Coach Clarence "Big House" Gaines' first consensus All-American at Winston-Salem State University.
Between the 1957-1958 and 1960-1961 seasons, Mr. Hill scored 2,488 points in just 98 games and led Coach Gaines' Rams to the 1960 and 1961 CIAA Tournament titles.
Mr. Hill averaged 23.5 points as a freshman, 24.5 points as a sophomore, 27.7 points as a junior and 26.7 points his senior season.
The 6-foot-1 guard known for his jaw-dropping leaping ability remains the second-leading scorer in WSSU history, behind only Earl Monroe — who scored 2,935 points from 1963 to1967.
Some old photos show Mr. Hill several feet in the air on drives to the hoop.
Following his brilliant career at WSSU, Mr. Hill was selected by the St. Louis Hawks as the eighth player overall in the first round of the 1961 NBA draft.
Two specific race-related incidents with the Hawks may have sabotaged Mr. Hill's NBA career. The incidents are well documented. His plight during the 1961-1962 NBA season became a segment of the 2008 ESPN documentary "Black Magic."
It also was written about in author Brad Parks' book, "Rebound from Racism," and in the book by Ron Thomas, "Clearing the Lane: NBA's Black Pioneers."
On Oct. 17, 1961, St. Louis was to play an exhibition game against the Boston Celtics in Lexington, Ky.
Around noon, Mr. Hill received a knock on his Hotel Phoenix door from Bill Russell and Sam Jones, two of Boston's black players.
The Celtics stars told Mr. Hill they had been denied service in the hotel dining room because of their race and were going to boycott the game in protest.
Mr. Hill checked out the restaurant himself and received similar bigoted treatment. This led him also to boycott the game along with the Hawks' other black players, Sihugo Green and Woody Sauldsberry.
Their protest was widely criticized by the St. Louis media. Hawks owner Ben Kerner would not come to the defense of his players.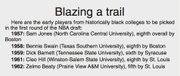 Green and Sauldsberry soon were traded.
Surviving the ordeal, Mr. Hill scored 26 points in his first regular season NBA game. While his debut may have excited fans, it also may have irritated the team's veteran standouts.
St. Louis had been to the NBA finals in each of the previous two seasons, losing each time to Boston.
According to various sources, the Hawks' three white all-stars, Bob Pettit, Cliff Hagan and Clyde Lovelette, called the "Big Three," went to owner Kerner saying Mr. Hill was taking too many shots and that his role should be reduced.
Siding with his veterans, Kerner reportedly told Coach Paul Seymour to clip Mr. Hill's wings — to freeze him out of the offense.
Seymour refused and was fired. He was replaced first by Andrew Levane and, later in the season, by player-coach Pettit himself.
In disarray, the Hawks struggled to a 29-51 record in the 1961-1962 season after going 51-28 the year before.
After his fast start as a pro, Mr. Hill saw his playing time greatly reduced following the coaching change and averaged just 5.5 points for the season.
In the 1962-63 training camp, he was cut by the Hawks. No other team picked him up.
This sparked the term "white-balled."
Mr. Hill later would play for Trenton, New Haven and Scranton in the Eastern League and become coach at Essex County College in New Jersey, where he accumulated 489 victories in 24 seasons.
His ace athletes at Essex included Aron Stewart, who later transferred to the University of Richmond, where he became Southern Conference Player of the Year in 1973.
Mr. Hill is a member of the WSSU Hall of Fame and John McLendon CIAA Hall of Fame. His retired No. 14 Rams jersey hangs from the rafters of WSSU's C.E. Gaines Center.
His son, Cleo Jr., played at North Carolina Central University and was head coach at Cheyney University in Pennsylvania and Shaw University in North Carolina. In 2010-2011, Cleo Hill Jr. was named NCAA Division II Coach of the Year after guiding Shaw to the CIAA crown.