Rare book, diary related to '12 Years' author on display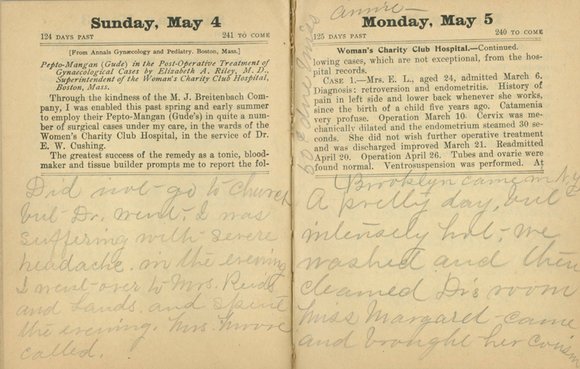 When officials at the Earl Gregg Swem Library at The College of William & Mary purchased a 1902 diary from an unknown author in 2009 for their special collections unit, they had no idea they had made an historical connection.
William & Mary student Lauren Wallace was assigned to research the diary in 2012 and her work eventually led to the discovery that the diary was written by Florence Barber.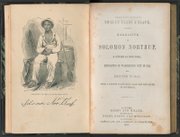 Mrs. Barber was the granddaughter of Solomon Northup, whose memoir, "12 Years a Slave," details how he was born
as a free African-American in Minerva, N.Y., later kidnapped in Washington, sold into enslavement in
1841 and shipped to New Orleans. There, he was brutally enslaved for 12 years until his family and friends enlisted the aid of New York Gov. Washington Hunt to help him regain his freedom in 1853.
The book was made into the 2014 Academy Award-winning film by the same name.
By coincidence, the Swem Library already had in its special collections a first edition of Mr. Northup's book written in 1853.
Both the rare book and the diary inked by his granddaughter will be on display Thursday, Feb. 19, at an event commemorating Black History Month.
The free event will be held from 5:30 to 7:30 p.m. in the library's Botetourt Theatre and Gallery on the William & Mary campus.
The event also will feature Randolph-Macon College Professor Jack Trammell discussing his book,
"The Richmond Slave Trade: The Economic Backbone of the Old Dominion." A reception with light refreshments will follow so the public can view the historic writings.
Jay Gaidmore, director of the library's special collections, said even though the diary's writer was a mystery at the time of its purchase, the library bought the diary because it offered a firsthand view into the life of a middle class, African-American woman living in Virginia's Tidewater area during the early 20th century.
Further research of the diary by Ms. Wallace revealed that Mrs. Barber and her husband, Dr. Philip Barber, lived in Norfolk and that he belonged to several African-American medical associations.
Six months later, author David Fiske, who co-authored "Solomon Northup: The Complete Story of the Author of Twelve Years a Slave," contacted the library and said he had determined through his research into Solomon Northup's family that Mrs. Barber was Mr. Northup's granddaughter.
"It was a neat connection that just happened," said Tami Back, a spokesperson for Swem Library.
"It means a lot. It helps us better document African-American history, which traditionally has been under-documented over the years," said Mr. Gaidmore. "The fact it was in Norfolk and Virginia makes it even better. This incredible story has local ties. This diary is nowhere else."
Mrs. Barber does not mention her grandfather in her diary.
Instead, she details her day-to-day life, her immediate family, the weather and people she knows.
The first-edition book and diary are preserved in two temperature controlled stack areas at the library, Mr. Gaidmore said.
For more information: www.swem.wm.edu or (757) 221-3072.