VUU announces 2015 Athletic Hall of Fame inductees
6/12/2015, 12:04 p.m. | Updated on 6/12/2015, 12:04 p.m.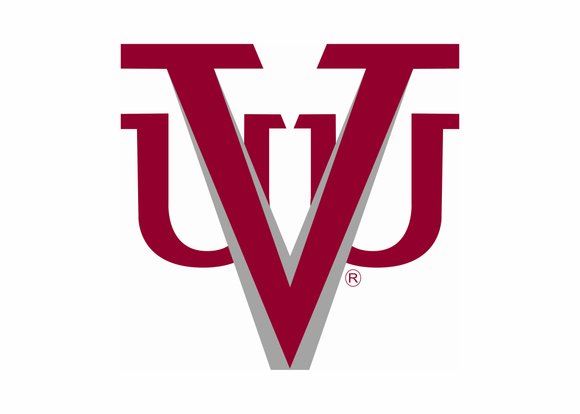 Five former athletes, a coach and the longtime "Voice of the Panthers" are headed for the Virginia Union University Athletic Hall of Fame.
The induction ceremony will take place during a banquet Friday, Sept. 25, at the Dr. Claude G. Perkins Living and Learning Center.
The 2015 inductees:
Ben Miles:
For 30 years, Miles has been the announcer for Panthers football and basketball games. The retired radio station manager of Power 92 succeeded the late Jellye Brinkley as the "Voice of the Panthers" in 1985.
Hugh Brown:
As a freshman, Brown was a key figure in VUU winning the National Black Colleges Football Championship in 1948. To clinch the title, the Panthers defeated Florida A&M in the Orange Blossom Classic in Miami. He left VUU for the military. After being discharged, he returned to play football again. He was captain of the team in 1955 and graduated in 1957. He is retired from the U.S. Department of Health and Human Services.
Walter Cowan: Recruited out of Bristol, Va., by legendary Coach "Tricky" Tom Harris, Cowan garnered All-CIAA football recognition playing offense, defense and punter. A biology major, he graduated in 1958. He retired in 1995 as secondary science supervisor with the Detroit public school system.
Russell Donan:
From 1950 to 1956, Donan was Coach Harris' football and basketball assistant coach. He later taught high school and, from 1962 to 1984, worked for the Richmond Department of Recreation and Parks. He died in June 1992.
Cornell Moore:
Moore starred in football in the 1960s under Coach Harris and also was active fighting social injustice. He organized and led VUU athletes in marches to Downtown Richmond and in sit-ins at segregated lunch counters. He graduated in 1961, earned a law degree at Howard University School of Law and practices law in Minneapolis. He is a former member of the VUU Board of Trustees.
Corinne Thomas:
Another of Coach Harris' recruits, Thomas was known as Ren Turner during her illustrious basketball career with the Lady Panthers in the 1970s. She was among team leaders in scoring and rebounding and earned All-CIAA honors. She was team captain in 1978. Later, she was the first head coach of the Lady Panthers Volleyball Team. She works as a counselor at the James River Regional Juvenile Detention Center.
Stanley White:
Among Coach Harris' first recruits, White was a football running back, defensive back and kick returner. He set several rushing records and, in 1950, helped VUU break its 17-year losing streak to Virginia State University. He also was a top sprinter in the 100-yard dash in 1953. A chemistry major, he spent 36 years as a lab specialist in the Infectious Diseases Department at the Medical College of Virginia.
Banquet tickets go on sale July 1 at the VUU Athletic Department and the C.D. King Building Cashier's Office.
Tickets are $40, or $350 for a table of 10. 
In addition to the induction banquet, the 2015 Hall of Fame inductees will be recognized Saturday, Sept. 26, prior to the VUU football game against Johnson C. Smith University at Hovey Field.