Music by the river
10/16/2015, 9:42 p.m.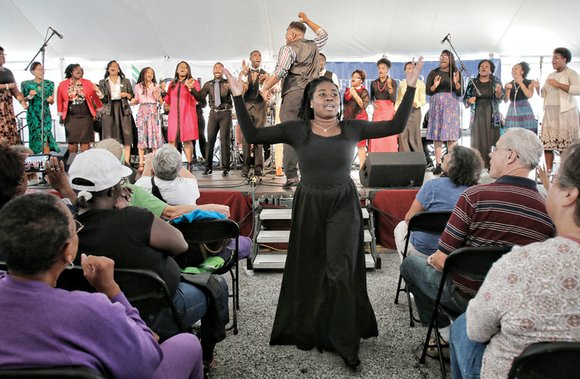 An estimated 200,000 people gathered under mostly sunny autumn skies last weekend to enjoy crowd-pleasing music and dances performed by more than 40 artists at the 11th Annual Richmond Folk Festival.
The diverse array of local and international entertainers ranged from DJ Grandmaster Flash, a founding father of hip-hop, to tap dancer Leonardo Sandoval to the Sun Ra Arkestra jazz band.
Vendors also offered tasty international cuisine, craft beers and specialty wines.
The popular free outdoor festival that is organized by Venture Richmond was held last Friday through Sunday along the banks of the James River in Downtown, stretching from 2nd to 7th streets south of Byrd Street to the waterfront and on Brown's Island.
Lisa Sims, deputy director of Venture Richmond, said volunteers collected $118,000 in donations from audience members, $10,000 more than the previous record set in 2012.
Jack Berry, executive director of Venture Richmond, said it cost $1.5 million to put on the festival.