Historic Eggleston Hotel site to get new life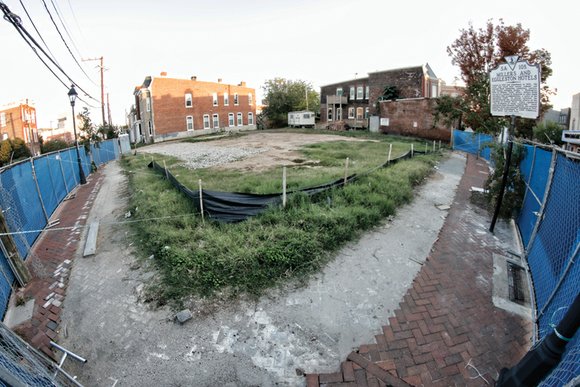 Development soon could be underway on 31-unit apartment project in Jackson Ward.
The proposed Eggleston Plaza, which has been planned for five years, is at the site of the former Eggleston Hotel at 2nd and Leigh streets.
During the era of segregation, the historic hotel famously served civil rights leaders, entertainers and other African-Americans who were barred from other Richmond hotels because of the color of their skin.
The building collapsed in 2009 and was torn down.
Construction fencing now surrounds the site.
The Eggleston family teamed up with developer Kelvin Hanson on the project, according to city documents. MGT Construction is listed as the general contractor.
Mr. Hanson said that the development represents "another step in bringing back this historic area," that once was the center of black business, civic and social life.
Eggleston Plaza would sit across from the reborn Hippodrome Theater and Taylor Mansion entertainment, restaurant and residential complex.
A new edition of the Croaker's Spot restaurant is planned for part of the Eggleston Plaza development, developers previously stated.