Preaching for better bus service
10/23/2015, 1:26 p.m.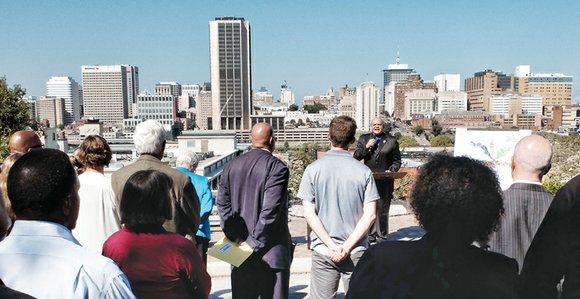 Dr. John W. Kinney leads the call from 200 Richmond area pastors for expanding public bus service to increase access to jobs and services for low-income residents. "Metropolitan Richmond must be linked together with a comprehensive public transportation system," Dr. Kinney, dean of Virginia Union University's school of theology, tells members of the Metro Richmond Clergy Convocation. The group pledged at the Oct. 15 event to carry that message to officials in Richmond and adjacent counties. Location: The Downtown overlook at Taylors Hill Park, 22nd and Grace streets, in the East End.