Rev. Gregory King named pastor of South Side church
8/19/2016, 2:18 p.m.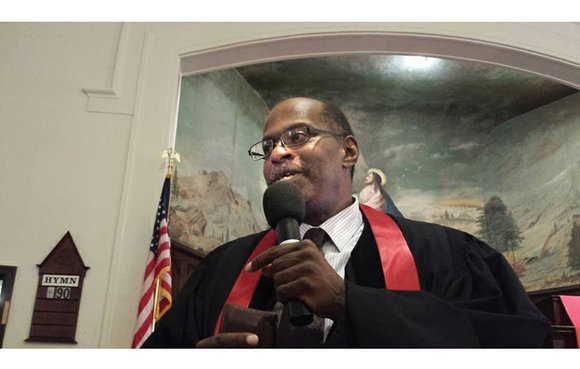 Richmond has long been home to ministers and religious leaders who combine their roles in the church with civic and social action.
The Rev. Gregory King is no stranger to confronting issues that impact local and national communities.
Rev. King, who serves as director of Social Justice and Human Concerns for the New York and Washington Region of the Christian Methodist Episcopal Church, has been appointed pastor of Broomfield C.M.E. Church at 609 Jefferson Davis Highway in South Richmond,
He succeeds the Rev. Kathleen Brooks of Takoma Park, Md., who served Broomfield's 200-member congregation for 14 years until her retirement Aug. 13. She was Broomfield's first female pastor.
A native of Philadelphia, Rev. King attended Morehouse College before transferring to Drexel University, where he graduated in 1977 with a degree in accounting. He was called to the ministry in 1981, and was appointed pastor of Metropolitan C.M.E. Church in Philadelphia in 1988.
Rev. King later pastored other churches in Philadelphia, Washington and Alexandria, including Russell Temple C.M.E. Church in Northern Virginia.
Rev. King is the father of two sons, Gregory King Jr. and Sterling King, both of Philadelphia.