Help choose TEDxRVA speaker at Open Mic Nights Feb. 17, 24
2/12/2016, 7:03 p.m.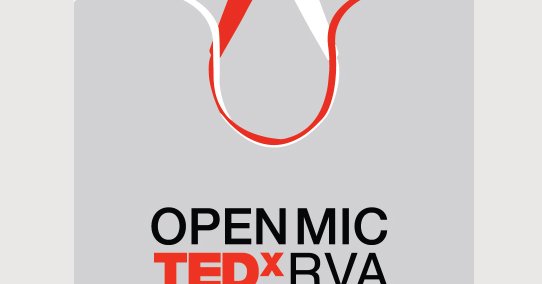 TEDxRVA has scheduled two "Open Mic Nights" in Richmond this month to give speakers the opportunity to compete to earn a spot in the group's 4th Annual TEDxRVA 2016 event Friday, April 8, at Richmond CenterStage, 600 E. Grace St., in Downtown.
At each open mic event, 20 speakers will get two minutes to talk. The crowd will select the winners.
Both Open Mic Nights are free and open to the public.
The first will be 7 to 9:30
p.m. Wednesday, Feb. 17, at Gallery5, 200 W. Marshall St., in Jackson Ward.
The second is will be from 7 to 8:30 p.m. Wednesday, Feb. 24, at the Richmond Public Library Main Branch, 101 E. Franklin St., in Downtown.
TED is a nonprofit devoted to "Ideas Worth Spreading," usually in the form of short, powerful talks. The indepen- dently organized Richmond event, licensed by TED, plans a day of talks to inspire and illuminate.
The theme for the April event is "Artful." Tickets are $50 and available at the Richmond CenterStage box office.
Among those speaking at the April conference are Af- rican dance scholar Dr. Elgie Gaynell Sherrod of Virginia Commonwealth University, Jonathan Dau, one of the "Lost Boys of Sudan," and architectural historian Robert Russell.
For more information, go to www.TEDxRVA.com.