Longtime Broad St. business to close
1/1/2016, 8:28 a.m.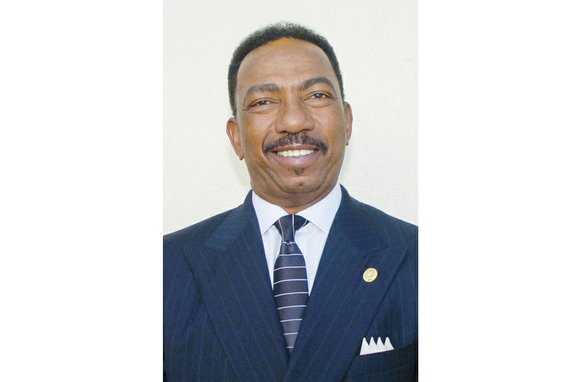 For 70 years, Moore's Auto Body and Paint Shop Inc. has been a fixture at 401 W. Broad St.
But that is about to change as one of the city's oldest African-American-owned businesses prepares to close.
Owner Jesse Moore, 71, disclosed Monday that he has sold the nearly quarter-acre property and will shut down the auto body operation there at the end of the month.
Court records show he sold the property for $900,000, well above the $586,000 that the city currently values the 9,823 square-foot property for tax purposes.
Mr. Moore said his father, Grandvillie Moore, began the business in 1945 on the site of a former gas station. Later, in the early 1970s, he took over from his father.
Now preparing to retire, Mr. Moore said he is in negotiations to sell the Moore name to a prospective buyer of Eastgate Auto Body, which Mr. Moore also has operated at 1800 N. 30th St. in Church Hill for about 40 years.

Mr. Moore wishes he knew who bought the Broad Street property. He said Brian K. Jackson, an attorney with Hirschler Fleischer law firm, approached him about the sale, which was conducted in October.

He said Mr. Jackson would not reveal the principals involved with the listed buyer, Venture Development LLC. Mr. Moore said he also was not told how the buyer plans to use the property.
Mr. Jackson declined comment on the buyer and plans for the site when reached by the Free Press this week.
Mr. Moore said his company fixed an average of eight cars a week and credited three employees who had been with Moore's for more than 40 years: Robert Johnson, Reggie Williams and Robert Walker. Mr. Moore said that ending the relationship with those auto body and painting experts is the most difficult part of the closing.
During his career, Mr. Moore, along with his ties to his Richmond body shops, owned and operated one of the nation's largest new car dealerships in Warner-Robbins, Ga., for several years. He long hoped to open a new car dealership in the Richmond area, but was unable to do so. — JEREMY M. LAZARUS