MJBL celebrates 50th anniversary with games in Ga., Fla.
Fred Jeter | 1/15/2016, 7:48 a.m.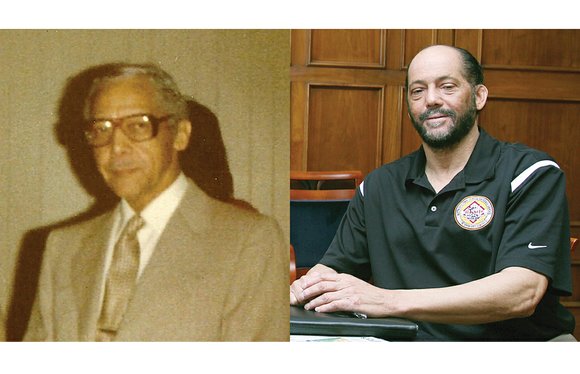 When his son was banned from Richmond area Little League baseball programs because of the color of his skin, physician William M.T. Forrester Sr. took action.
In 1966, Dr. Forrester teamed up with baseball aficionado Caesar Barron and other parents to organize the Metropolitan Junior Baseball League for black youths and others banned by the whites-only Little League.
Next week, the MJBL will mark its 50th year of "providing wholesome fun through the sport of baseball," according to William M.T. Forrester Jr., MJBL executive director and the son of the late Richmond physician who sparked the league's formation.
"I'm so proud that the organization my father began continues to provide baseball experiences for young people who might not otherwise have an opportunity to play," Mr. Forrester said.
Expanded to 19 states and The Bahamas, MJBL will celebrate the anniversary milestone next week with baseball games in Savannah, Ga., and Daytona Beach, Fla., Mr. Forrester has announced.
The contests are being held during the holiday weekend honoring civil rights giant Dr. Martin Luther King Jr., who worked for equal opportunity for people of color.
MJBL's annual East-West All-Star games are scheduled to open in Savannah with play for youths 15 and under Saturday, Jan. 16, and Sunday, Jan. 17. Thirteen youths from the Richmond area will be participating, Mr. Forrester said.
Meanwhile, MJBL is scheduled to host games for league all-stars ages 16 to 19 on Sunday, Jan. 17, and Monday, Jan. 18, in Daytona Beach. Mr. Forrester said five youths from Richmond will participate.
The Monday game, which is to be broadcast on cable television in Florida, will be played at Jackie Robinson Ballpark in Daytona Beach. The stadium is named for the baseball great who broke Major League Baseball's whites-only color line in 1947 as a Brooklyn Dodger.
MJBL's youth East-West All-Star games are named after an annual all-star game that the now defunct Negro Leagues, the counterpart to Major League Baseball, once held. The last Negro Leagues all-star game was held in Chicago's Comiskey Park in 1959.
As part of its anniversary celebration and in memory of the Negro Leagues, Mr. Forrester said that the MJBL plans to host its annual youth Inner-City Classic and Black World Series in Chicago this summer, July 18 to 23. — JEREMY M. LAZARUS