VSU beats NSU in double-overtime exhibition game
Fred Jeter | 11/11/2016, 11:57 p.m.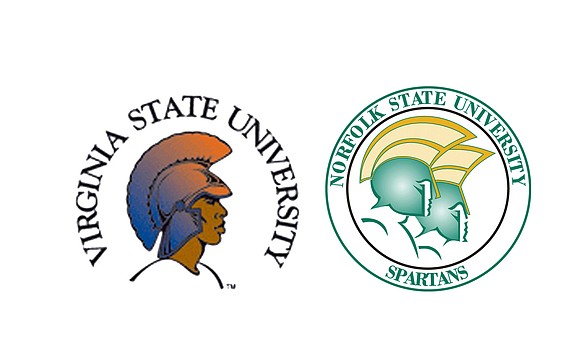 It was just an exhibition game, but Virginia State University, an NCAA Division II team, flexed its muscles against Norfolk State University, a Division I team, on Saturday, Nov. 5, in Ettrick.
The Trojans won 83-80 in the matchup that went into double overtime.
Elijah Moore hit a 3-pointer with 22 seconds left to give the CIAA Trojans the victory over the visiting Spartans of the MEAC.
Moore finished with 19 points and nine rebounds.
Transfer Richard Granberry had 15 points and a whopping 18 rebounds.
Zaynah Robinson led NSU with 24 points and seven assists.