VUU hoping for hoops wins
11/11/2016, 11:50 p.m.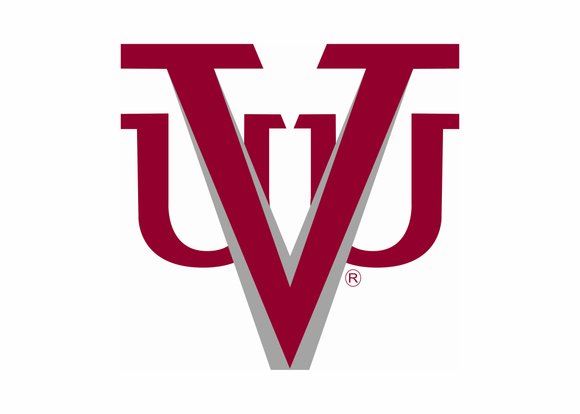 Virginia Union University ranks with the nation's most improved basketball programs over the last two years. And there are signs the upswing will continue.
The Panthers have gone from 6-20 in 2014, to 9-18 in 2015, to last season's 16-14 under energetic first-year Coach Jay Butler.
VUU advanced to the CIAA basketball semifinals last February, ending a dubious six-year streak of dropping its first tournament game in Charlotte, N.C.
Coach Butler, VUU's fourth coach since College Basketball Hall of Famer Dave Robbins' retirement in 2008, welcomes back the Panthers top three leading scorers, showcasing All-CIAA player Ray Anderson.
Here are some story lines as the Panthers prepare for Coach Butler's second season:
Ray of hope: Anderson, a springy 6-foot-3 guard who is best at driving to the hoop, averaged 21 points last season and figures to finish among the program's all-time leaders.
Before he goes, he'd like to add some team accolades to his impressive individual honors.
"I tell Ray that if he wants to be considered among the best players in Union history, he's going to need a championship," said Coach Butler.         
Anderson figures to have the ball in his hand more because De'Andre Gibson, last year's playmaker, has transferred.
Sharing the spotlight: Jump shooting Kory Cooley, with a 13-point average, and inside brawler Tavon Meely, 12.2 points and 6.4 rebounds, take the pressure off Anderson.
Cooley, aka "Mr. Cool," nailed 56 3-pointers a year ago after transferring from the University of the District of Columbia. Cooley should be ready opening night after undergoing offseason shoulder surgery.
Meely is an undersized 6-foot-3 post player out of Armstrong High School. A proven winner, Meely helped Richard Bland College in Petersburg to the National Junior College title two years ago and backs down to no one.
Big bad John: John Mitchell had modest averages of four points and four rebounds, but there is nothing modest about his sculpted 6-foot-9, 230-pound frame.
The native of Bronx, N.Y., ranks with the CIAA's most imposing figures.
"For us to have a better season, we've got to get Big John going," Coach Butler said. "Even though he's a senior, John really hasn't played a lot of basketball."
Mitchell arrived at VUU last year from ASA College in New York.
Introductions in order: Coach Butler will have a long bench. Sixteen different Panthers saw action in the 92-79 loss Oct. 29 against the University of Richmond during a 50-minute scrimmage.
The Panthers have several transfers this season — 6-foot-2 Dante Yancey (Alderson Broaddus University in West Virginia), 6-foot-5 Jimmy Paige (Siena College in New York), 6-foot-7 Will Jenkins (St. Thomas Aquinas College in New York), 6-foot-5 DeAndre Thomas (Prince George's Community College in Maryland), 6-foot-3 Todd Hughes (Delaware State University) and 6-foot-6 Devin Moore (Hagerstown Community College in Maryland).
Freshmen include 6-foot-3 Everett Patterson from John Marshall High and 6-foot-4 Trayvon Brown, from Armstrong High; 6-foot-6 Jordan White of Frederick, Md.; 6-foot-6 Eddie Johnson-Clayton of Norfolk; and 6-foot-6 Jordan Peebles of Emporia.
Home sweet home: After debating the notion of moving its home games to the Arthur Ashe Jr. Athletic Center, the Panthers will play its entire home schedule at Barco-Stevens Hall, the Panthers' on-campus gymnasium since 1947.
For the first time in many years, VUU will play host to Virginia State University at Barco-Stevens Hall. The game is set for 4 p.m. Feb. 4.
Bottom line: Under Coach Robbins, VUU won 14 CIAA titles and clinched NCAA Division II crowns in 1980, 1992 and 2005. The Panthers were a national runner-up in 2006.
Coach Butler, as a teammate of Ben Wallace, was part of the 1997 VUU squad that reached the NCAA Division II Final Four.
The Panthers are overdue for a banner and the CIAA tournament is the best place to start.
"Fans tell me they've gotten to Charlotte on a Thursday, and, by then, Union has already been eliminated," said Coach Butler. "We've got to get back to playing on Saturday night."