Dozens of inmates may be released by new interpretation of old policy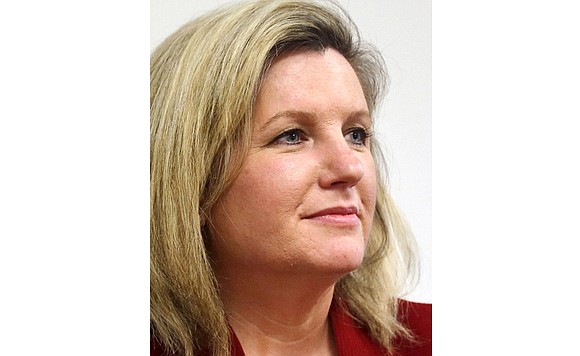 Dozens of aging inmates who have served decades in state prisons could become eligible for release as a result of the Virginia Parole Board's decision to change the interpretation of a now defunct version of the state's three-strikes law.

Adrienne Bennett, chairwoman of the state parole board, announced Monday that the board, with the approval of Gov. Terry McAuliffe, now would require that a person must be convicted of additional crimes after release from prison to qualify as a three-striker.
Her statement came in the wake of a Norfolk newspaper's published report on Saturday about virtual life sentences for more than 250 prisoners labeled three- strikers under the law in place between 1982 and 1995.

The Virginian-Pilot found the law was being interpreted to apply the label to people convicted of three felonies, even if they had not served time in prison before being convicted of multiple felonies and even if they had not hurt anyone.
The newspaper's investigation showed that a division of the Virginia Department of Corrections secretly applied the label that made three-strikers ineligible for parole.
The Parole Board's change of interpretation would allow those prisoners to apply to the board for release.
The General Assembly changed the law in 1995 as part of abolishing parole. Since then, a convict could be considered a three-striker only if he or she had served a previous stint in prison, but that did not have any impact on those convicted under the old law.

King Salim Khalfani, former executive director of the Virginia State NAACP, cheered the Parole Board's updated interpretation.
"This is the right thing to do, " Mr. Khalfani said. "The original intent of Virginia's three-strikes law was for it to apply to a person who was incarcerated, released, incarcerated and released and incarcerated a third time," he stated Monday.
"During and after my tenure with the state NAACP, I sought to convince governors, secretaries of public safety and parole boards to go back to the original interpretation of the law to no avail," he stated.
He praised the newspaper for exposing the problem and commended the Parole Board for taking notice and quickly adopting the policy change. He also praised the governor for approving the change that he said would have a big impact on prisoners and their families.